BREINIGSVILLE, Pa. - Dozens of dogs found themselves in a rough situation after a truck carrying them became stranded in the Lehigh Valley.
Now, a non-profit group and dozens of volunteers are scrambling to help take care of the dogs and get them to their new owners.
"We got a call about a truck that broke down and they had 74 dogs on board," Jayne Anne Bissell, the Dog Care Manager for The Sanctuary at Haafsville in Breinigsville, tells 69 News.
Now all 74 of the dogs are at The Sanctuary at Haafsville, on top of over a dozen dogs who were already at the shelter. The truck the dogs were aboard was taking the K9's from Texas to Canada when it broke down near Fogelsville.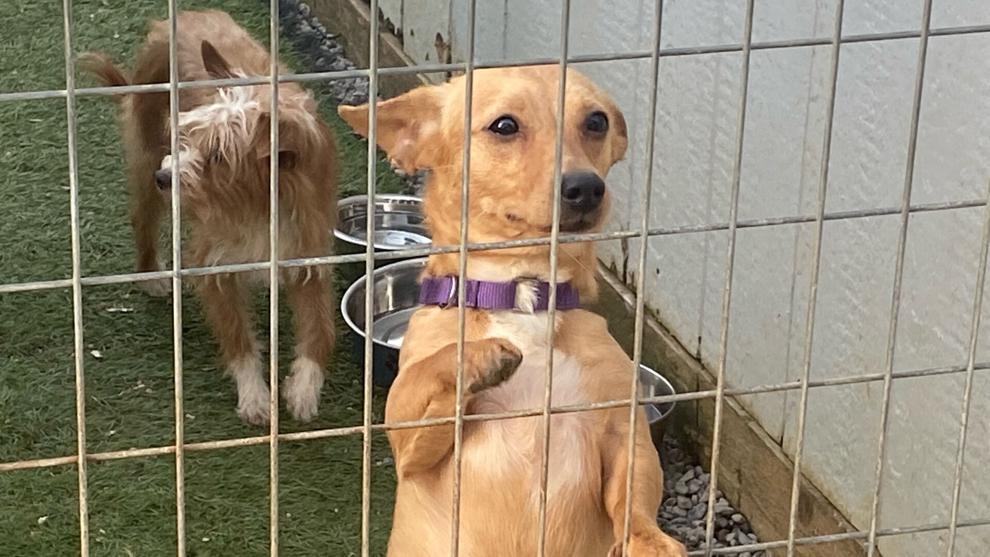 "We put out a Facebook plea and everyone showed up," Julie Hoffman, President of the Board of Directors for The Sanctuary at Haafsville, notes.
"We have an incredible community of volunteers. Close to 70 volunteers here."
"We couldn't let them go until tomorrow night. So, we just drove them over to our shelter," Bissell says.
All of the dogs have forever homes in Canada but, for now there's no way to get them there.
"Their truck is not going to be fixed," Bissell says. "So, now we're looking for a truck replacement to help them."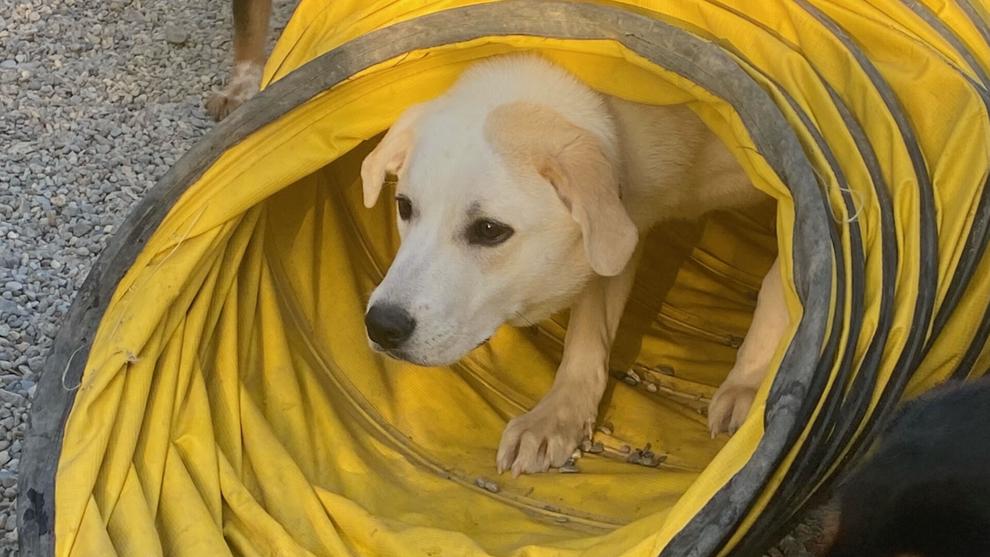 The Sanctuary at Haafsville, a 501(c)(3) nonprofit organization, typically takes care of fewer than 20 dogs at a time. Now on top of taking care of more than 80 dogs, they're also trying to help the shelter whose vehicle broke down.
"We're looking for a temperature-controlled commercial vehicle. It needs to transport the dogs, in crates, 10 hours to Canada," Hoffman says. "We're working on different options so the dogs are safely held."
You can find out more about The Sanctuary at Haafsville and pitch in if you'd like by visiting their website. Shelter organizers say Texas is known for having a lot of stray dogs that often face dire circumstances.
"We usually bring dogs up here from Texas a few times a year. We never bring this many," Bissell notes. "Probably most of these dogs would've been euthanized."
"We hope tomorrow we can get them up to Canada and in their forever homes," Hoffman says.