LEHIGH COUNTY, Pa. -- A man who fled after allegedly firing shots outside a local cigar store Friday morning, was shot by police during a shootout in Slatington.
The search for Adam Zabroski, 35, of Slatington, came to an end around 9:35 a.m. Saturday when an officer from the Slatington Borough Police Department and two state troopers, attempted to make a traffic stop at the intersection of E. Washington Street and 2nd Street.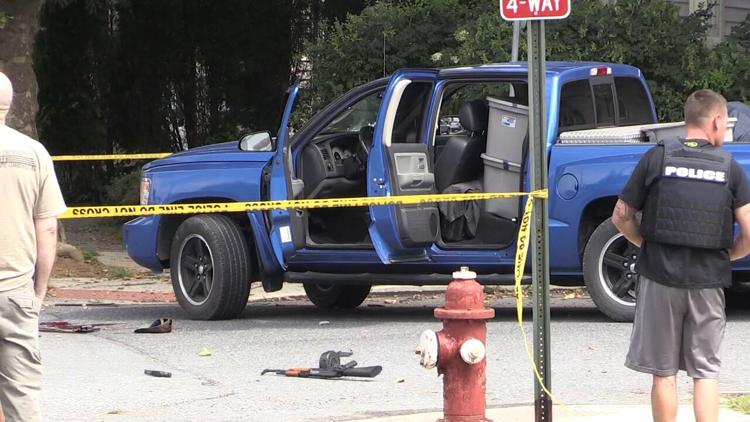 Police said Zaborowski came out of a home in the area and attempted to drive away in his Blue Dodge truck. Police said they initiated the stop when they saw him.
Police said Zaborowski exited the vehicle and immediately started shooting at officers, striking a Slatington Borough patrol vehicle and grazing the Slatington officer.
Police returned fire and hit Zaborowski.
After shooting him, the officer and troopers administered first aid.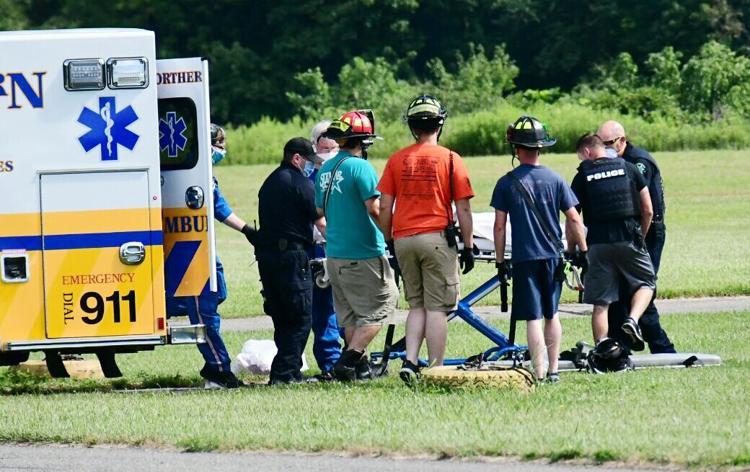 Zaborowski was treated at the scene by Northern Valley EMS personnel and transported to the Slatington Airport where he was flown to St. Luke's Fountain Hill. Authorities say he is expected to survive.
"I'm told that he is alert and talking," Lehigh County District Attorney Jim Martin said.
The Slatington Borough Police Officer suffered a minor injury. Martin said he was treated at the hospital and released.
There were no injuries to the state troopers.
Neighbors who witnessed the shootout say they took cover and heard, what they believed to be, 15 to 20 shots being fired.
"My system is still kind of in shock," one neighbor, Gretchen said. "I grew up here this is the first time I am experiencing anything like this."
An AK style rifle, appearing to have a high-capacity magazine, was located at the scene.
Bethlehem Township Police Department issued the arrest warrant for Zaborowski after the shooting incident Friday at the Cigars International parking lot off Route 191, allegedly over a mask dispute.
Zaborowski is charged with attempted homicide, aggravated assault, robbery, and reckless endangerment in relation to that incident.
Charges in relation to Saturday's incident have not yet been announced.
Lehigh County Special Operations and the Slatington Borough Fire Department both assisted at the scene.
The Pennsylvania State Police and detectives from the Lehigh County District Attorney's Office are investigating the incident.
As for neighbors, they said they're just relieved it's all over.