ALLENTOWN, Pa. - Allentown police are looking for a man after they say he shot at his ex-girlfriend multiple times and chased her in his car before crashing.
The situation started as a domestic incident on 17th Street about 4:45 p.m. Monday, city police said. After the woman drove away in her car the man got into his car and chased her, police said.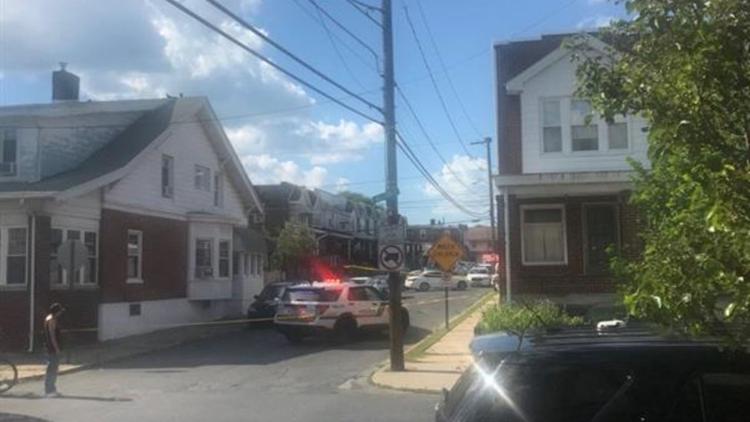 After crashing his car at 19th and Highland streets, he jumped out of it and ran, police said. Citizens went after him but he got away.
"My wife and daughter heard a crash coming around the turn and a gentleman got out of the car, looked all frazzled. Another gentleman was chasing him from what I understand," said city resident Darren Moyer.
Police know his identity, and officers are looking for him.
The woman is in stable condition at a local hospital. Police say the man shot at the woman multiple times, but it is unclear if she was hit.
Car parts were scattered everywhere and investigators used a drone to see if they could locate the shooter or any other evidence.
Later Monday night, Allentown police released a photo of a man they said is a person of interest in an ongoing investigation. Court documents show Osbel Polanco was charged with attempted homicide and aggravated assault, but police did not say if the cases are related. Court paperwork later showed Polanco was the suspect in the shooting case.