WIND GAP, Pa. - A man is dead and a woman seriously hurt in what authorities are calling an attempted murder-suicide in a mobile home park in the Slate Belt.
Ross Heyer, 35, shot his father's fiancée, then turned the gun on himself shortly after 1 a.m. Monday in a mobile home off N. Broadway, near Route 33, in Wind Gap, said the Northampton County district attorney.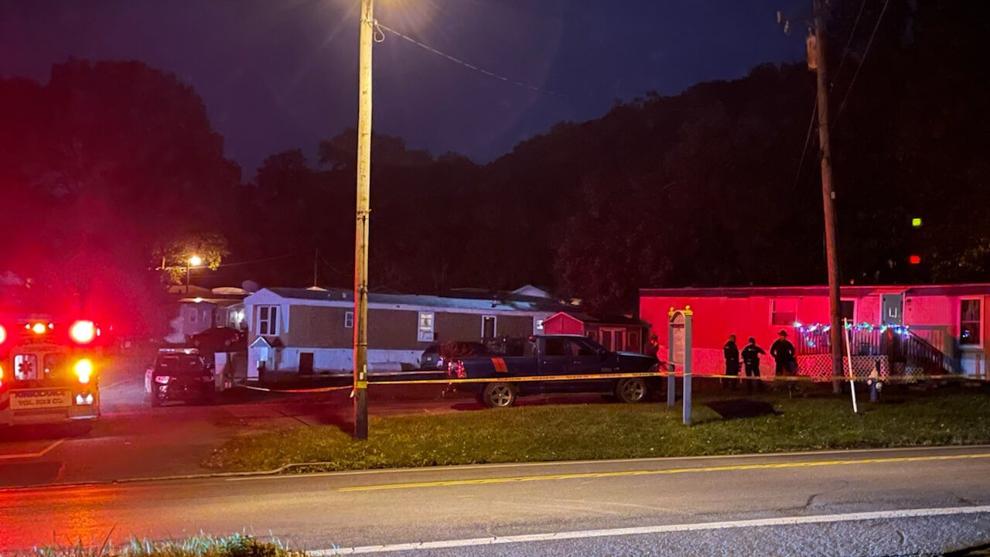 "The father was in the residence at the time and made the 911 call, which had the police response," said Tpr. Nathan Branosky, with Pennsylvania State Police Troop M.
Officers found Heyer with a self-inflicted gunshot wound, said state police and the DA. He was pronounced dead at the scene by the county coroner, and his death was ruled a suicide, police said.
"By all accounts, at this point in time, shot himself," Terry Houck, Northampton County DA, told WFMZ's Ali Reid. "So Ross Heyer was shot once, it's consistent with a self-inflicted gunshot wound. The matter remains under investigation."
The 58-year-old woman, Heyer's father's fiancée, was found with a gunshot wound in her bed in the home on Tribe Lane. She was flown to the hospital and her condition is not known, police said.
"There was a verbal argument that led up to the shooting," Branosky said. "What that argument was about, we just don't know yet."
Neighbors said they're shocked, but said police were called to the home before.
"The kid lived next to me and he was loud, and he had cops here a lot of times," said neighbor Catherine Fritts.
Police confirmed they had responded previously to the home.
"Slate Belt Regional Police Department has been to this residence in the past for different kinds of calls," Branosky said.
Investigators blocked off the home with police tape and remained at the scene for hours.
Situations like this are all too common, said Lori Sywensky, executive director of Turning Point Lehigh Valley, a domestic violence shelter located in Allentown.
She says since pandemic restrictions have eased, her facility has seen an increase in calls.
"They really learned during the lockdown where there was no other option but to be with the abusive partner they really needed to get away, and this was the time that they were going to take advantage to finally leave this abusive situation," Sywensky said.
Sywensky says they're dire circumstances, and only some are able to seek safety.
For others, it's too late.
"If you're ready there is help available. If you're really unsafe, please contact 911," Sywensky said.