The clock is ticking.
With just days away from the election, more and more people are dropping off their ballots at local drop off boxes. But in Pennsylvania people can only drop off their own ballot. On the Northampton County GOP's Facebook page they're calling out what they say is "ballot harvesting" and have pictures they say prove it's happening. They say people are dropping off more than one ballot, even claiming "some are bringing bags of ballots."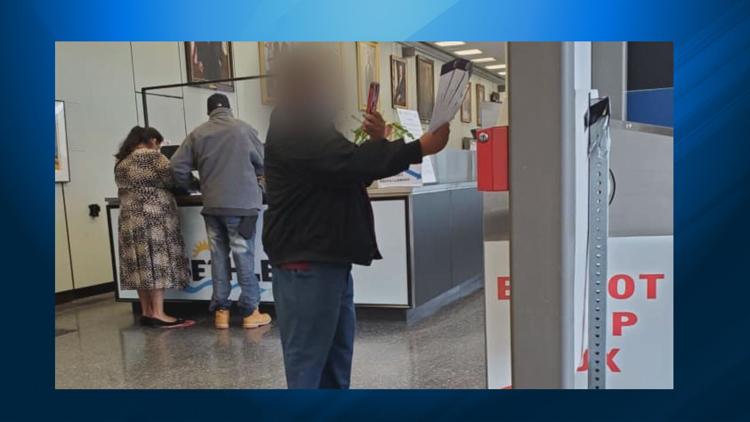 Northampton Country Executive Lamont McClure says it is illegal to drop off someone else's ballot, unless you have a certification that authorizes you to do so, usually to render assistance to a voter with disabilities. He says there are signs all over the drop off boxes that makes that clear. McClure says he sees no glaring red flags of wrongdoing in the pictures provided on the local GOP Facebook page.
"A picture is worth a thousand words and I think you can depict anything with those pictures," McClure said.
McClure says he has not been contacted about the concerns and to the best of his knowledge, neither has the elections office.
"This seems to be a political stunt," McClure said.
McClure says people need to abide by the law and only bring in their own ballot. More than 84,000 mail-in ballots have been approved in the county.
"I'm confident that as people think of ballot harvesting, as it's understood, is not happening in Northampton County."