ALLENTOWN, Pa. – What once was the site of downtown Allentown's world-renowned department store known for its extraordinary public relations feats may once again become a notable site if the New York City developer who recently bought the property and assumed its debt has his way.
On Thursday afternoon the Allentown Neighborhood Improvement Zone Development Authority's (ANIZDA) project review committee offered its nod to a plan presented by owner Ian Ross of Somera Road, Inc., a commercial real estate investment firm headquartered in Manhattan.
The plan calls for the company to improve upon and remarket the now vacant 20-year-old former PPL Plaza Center into the Grand Plaza.
"We like buying complex problems and then solving them," touted Ross.
Ross's company first began in 2014 and specializes in buying "distressed real estate." It has amassed $1.8 billion in acquired property assets across the country. He said he also assumed the current debt on the property and plans on repaying that as part of the venture.
He and partner Basel Bataineh said they will borrow $17.5 million through ANIZDA and transform what was a single tenant building into a multi-tenant facility with 240,000 square-feet of available space. He repeatedly remarked how well-designed and constructed the current building is, however, the main transformative goal will be "to make it more lively."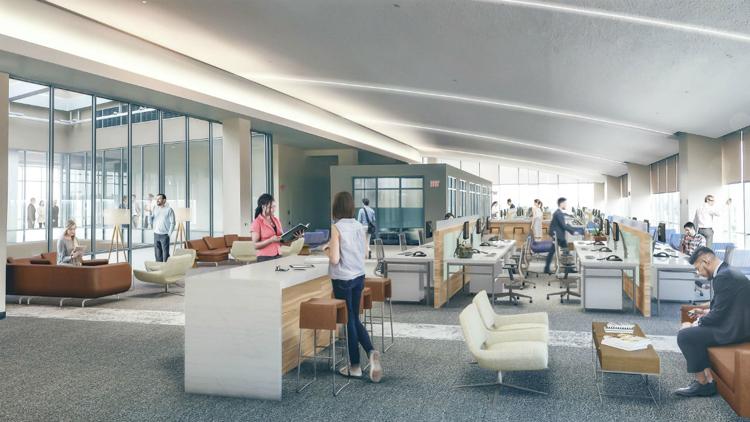 Specifically that means a lobby transformation from how it looked during Talen Energy's occupation into a more streamlined design and overall effect.
The plans also call for the addition of a 6,000 square-foot "food hall," which will be called Will and Co. Food Co-op after city founder William Allen. It will be located inside the first floor with vendor kiosks outside on the soon-to-be transformed plaza at the entrance to the property.
Bataineh said about half of the plaza's concrete surface will be replaced with green space and also will feature an event platform able to host musicians and other various performers in addition to movable furniture.
Ross said the entire plaza design will be focused on making it easier for the public to manage itself around the property at various times and throughout all the seasons of the year. Landscape architectural design services will be provided by the world-renowned and high-profile firm Hawkins Partners of Nashville, Tennessee, he said.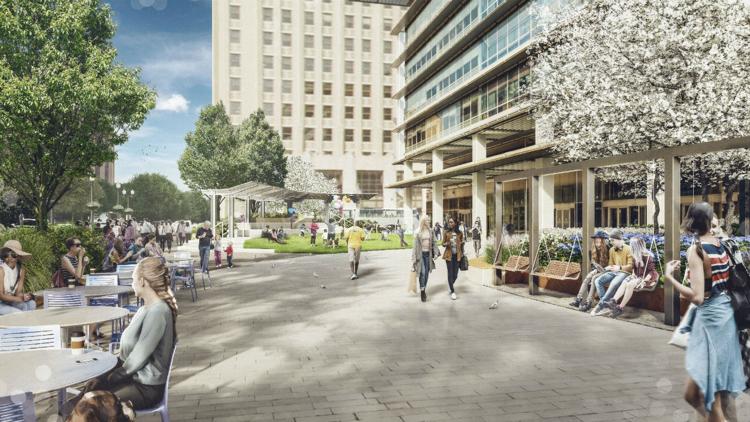 Construction management has been awarded locally to Serfass Construction and is expected to be completed by early June this year.
Final approval from the full ANIZDA board is expected to occur at the authority's next meeting on Feb. 5.