LEHIGH TWP., Pa. – Authorities are investigating two separate crashes in Northampton County, one of which resulted in a death.
First responders were called around 12:30 Thursday afternoon to the area of Riverview Drive (Route 145), just north of Washington Drive in Lehigh Township.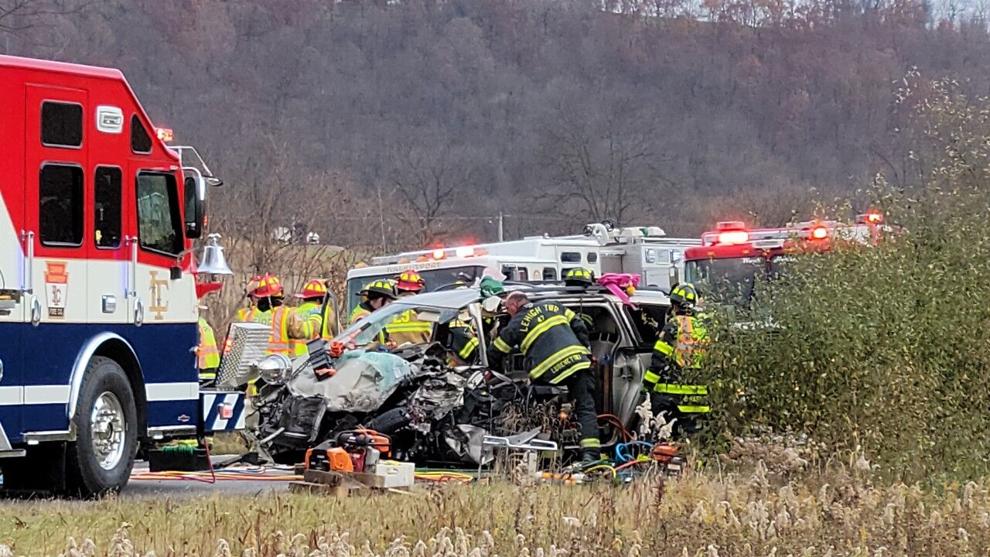 Lehigh Township police report that a 2005 black Ford F150, operated by 22-year-old Tanner Shelanick from Catasauqua collided head-on with a Toyota Sienna minivan, operated by Jennifer Gomez-Marrero, 37, from Laurys Station.  
Shelanick was ejected from the Ford truck, and Gomez-Marrero had to be extricated from the van, police said. No other occupants were in the vehicles.
Both Shelanick and Gomez-Marrero were transported to hospitals with several undisclosed injuries. 
The preliminary investigation indicated that alcohol may have contributed to the crash, police reported. The crash remains under investigation.
Hours later, around 3:30 p.m., a second crash was reported approximately one mile away in Lehigh Township in the 100 block of Riverview Drive, closing part of Route 145.
Police say a lone blue Harley-Davidson motorcycle crashed off the roadway.  According to witnesses, the motorcycle began to swerve, then left the roadway and crashed into an embankment.   
The sole operator of the motorcycle was identified as John Czuba, 57, of Danielsville. Czuba was pronounced dead at the hospital, police say.  
The cause of the crash is under investigation. Route 145 was closed for about 5 hours during the investigation.
The Lehigh Township Police Department was assisted by Lehigh Township Fire, Lehigh Township Fire Police, Walnutport Fire Department, Northampton Regional EMS, and NOVA EMS at the crash scenes. Neighboring Walnutport Police and Moore Township Police assisted with covering calls in Lehigh Township.