BETHLEHEM, Pa. - One person was shot in Bethlehem near a convenience store Wednesday morning.
Officers responded shortly before 7 a.m. Wednesday to the area of East Broad and Center streets for the report of shots fired, said Bethlehem police.
They found one victim who was taken to the hospital for treatment. Police did not comment on the condition of the person.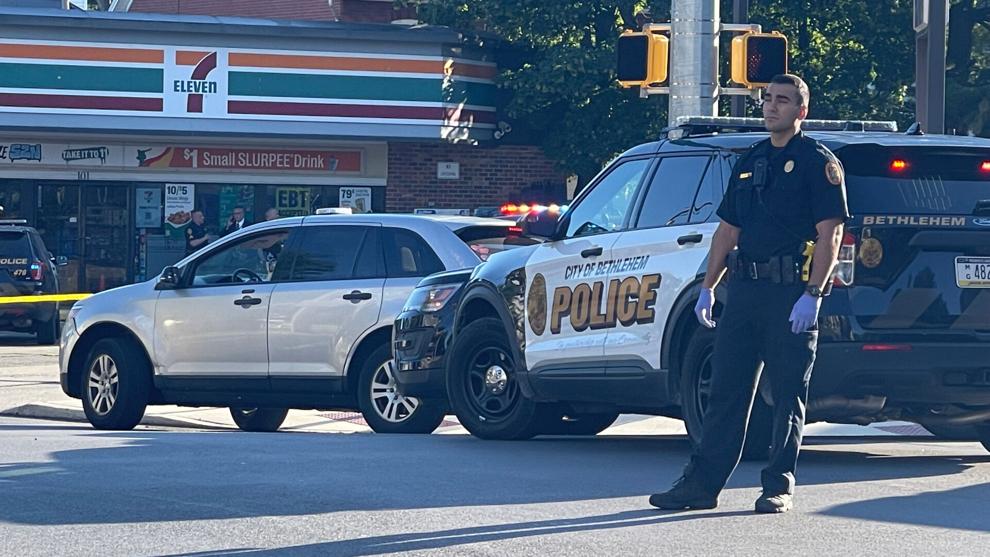 Investigators marked off a scene in the road and parking lot in front of 7-Eleven. Detectives were interviewing witnesses, and expect the area to be closed for several hours Wednesday.
Police appeared to be focused on a vehicle in the middle of the Broad Street, according to a photojournalist for 69 News at the scene. Clothing and medical supplies could also be seen by the door to 7-Eleven.
Police are asking any witnesses to call their tip line at 610-691-6660 or email bethlehempolice@bethlehem-pa.gov.