EASTON, Pa. | The elderly woman who died when her son's accused killer lit her Palmer Township home on fire was still alive when she was dragged headfirst down the basement steps and gasoline spread near the bodies, according to testimony from the Northampton County coroner.
A preliminary hearing was held Tuesday morning in Northampton County Court for Drew Rose, the 37-year-old accused of strangling 61-year-old Roger Houck and returning hours later to set the fire that killed 97-year-old Virginia Houck in her Stephens Street home in the early-morning hours of Jan. 4.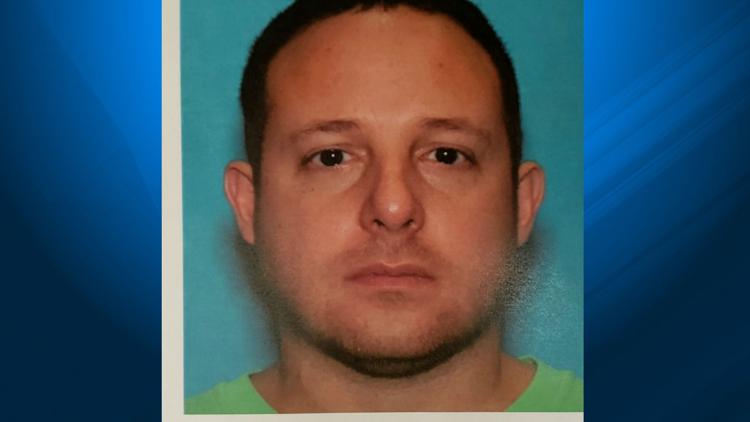 District Judge Jaqueline Taschner found that prosecutors made their prima facie case and ordered that all charges against Rose be bound over for county court. Rose, who remains in custody without bail, is scheduled for a formal arraignment on Dec. 19.
Sgt. Timothy Ruoff with the Palmer Township Police Department testified on Tuesday that he sat in on a Northampton County Grand Jury proceeding in August that included testimony from Amanda Rouselle, Rose's former girlfriend.
She testified before the grand jury that she asked Rose whether he had killed the Houcks and set the fire at Virginia Houck's home, according to Ruoff's testimony. Authorities have said Rose knew that the bed-ridden Virginia Houck lived alone because his mother cared for her up until a few months before Virginia Houck was killed.
Rouselle told grand jurors that Rose had her put her cell phone under a pillow before allegedly admitting to the killings, according to Ruoff. Rose allegedly told Rouselle that he baked cookies as a ruse to get into the house the afternoon of Jan. 3 and told Roger Houck that he was a family friend who worked for his mother, according to testimony.
Authorities said Roger Houck was visiting his mother from out-of-state, when they were killed.
Rose allegedly demanded that Roger Houck order items on-line for him, pay for them and have the merchandise delivered to Virginia Houck's home, according to Ruoff's testimony. Roger Houck declined, prompting Rose to punch him in the stomach.
When Houck doubled over, Rose allegedly strangled him with both hands and left the house with $280. Ruoff said Rose admitted to taking other items from the house that he had touched but wouldn't say what he took or what he did with them.
Rose went back to the house in the early-morning hours of Jan. 4 and dragged Houck's dead body downstairs into the garage, according to Ruoff's testimony. He allegedly told his girlfriend that he couldn't kill Virginia Houck, so he dragged her downstairs, poured gasoline around the bodies and lit the house on fire, while she was still alive, according to testimony.
The fire was reported by neighbors about 3:45 a.m.
During cross-examination by defense attorney Matthew Potts, Ruoff said he did not interview Rouselle, so he couldn't indicate whether her grand jury testimony was different than earlier interviews with police.
And in response to a question from Potts, Ruoff said charges were not filed against Rose until after Rouselle's grand jury testimony.
The prosecution presented testimony from Officer Christopher Watt, who helped investigate the homicide. Watt testified that investigators cobbled together video surveillance from various businesses that showed Rose's mother's car traveling from his Bethlehem home to Palmer Township.
Watt testified that the car was spotted driving in the general direction of Virginia Houck's home the afternoon Roger Houck was killed. Rose reportedly later picked up his mother at work in Forks Township.
Watt told the court that the car was spotted on video surveillance in Palmer Township about five minutes before the fire was reported.
In response to a question from the defense, Watt said he did not confirm that Rose was in the car when it was spotted on video surveillance, noting that another investigator may have.
Witnesses that included a neighbor, a township firefighter and a police officer testified to the intensity of the fire that was centered on the lower level garage and sent smoke throughout the house.
Officer John Billiard said he and another police officer arrived at the house about 3:47 a.m. Parked at the front of the house, he testified that he could see the fire coming from the back of the home.
A neighbor had kicked open the front door to see if anyone was inside. Billiard said he pushed the door open to see if he could go inside and search for Virginia Houck but was greeted with "zero visibility" from the thick smoke.
"I was hit in the face by a wall of smoke, and it was immediately clear we couldn't safely go in the house," he said.
Firefighter Andrew Rossi testified that he and other firefighters started crawling along the first floor to search for anyone in the house. The floor had given way, and Rossi fell through the floor up to his chest before being pulled out by a fellow firefighter, he said.
Northampton County Coroner Zachary Lysek testified that the bodies were too badly burned to identify them. Investigators identified Roger Houck through dental records as they did with Virginia Houck, who was also identified from the serial number on her artificial heart valve.
The coroner ruled that Virginia Houck's cause of death was smoke inhalation. Lysek testified that Roger Houck's cause of death was "homicidal violence." In response to a question from the defense, Lysek said Roger Houck's cause of death was consistent with asphyxiation but that the severity of his burns made if difficult determining the actual cause.
Authorities charged Rose with two counts of homicide along with two counts of burglary, single counts of aggravated arson, robbery and abuse of corpse and four counts of reckless endangerment.