BETHLEHEM TWP., Pa. - Police are searching for a man they say opened fire outside a Bethlehem Township business Friday morning after allegedly refusing to wear a mask. Police believe he is armed and dangerous.
This happened at the Cigars International parking lot off Route 191. Luckily no one was injured. 
Officials have issued an arrest warrant for 35-year-old Adam Zaborowski. He's charged with attempted homicide, aggravated assault, robbery, and reckless endangerment. Due to prior offenses, he was also charged with persons prohibited to possess a firearm.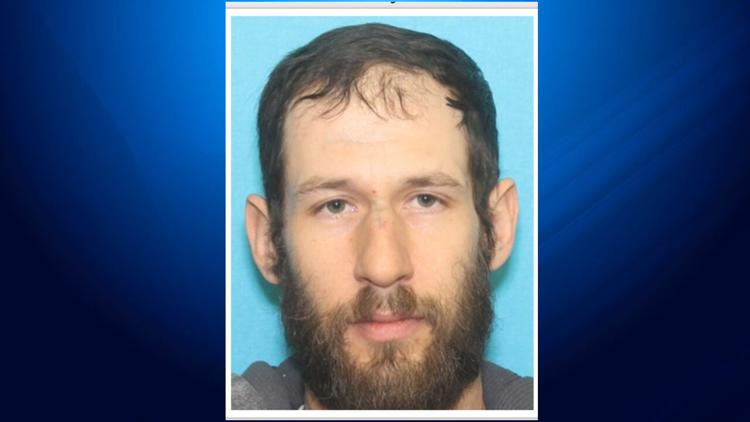 Police say Zaborowski drove away from the scene in a blue Dodge Dakota pick-up truck bearing Pennsylvania registration ZLY6443. Police said he is known to frequent Slatington, Allentown, and Bethlehem.
Any one who knows where he is is asked to call 911. Any one with additional information is asked to contact Investigator Fox at efox@bethlehemtwp.com or 610.419.9646.
"We are all a little shaken up a little bit. Thank goodness everyone is safe," said Mat Cook of Cigars International.
This after Zaborowski opened fire outside Bethlehem Township's Cigars International after refusing to wear a mask inside.
"When I turned around he had the gun like this. I was just trying to figure out how I was going to get on the ground," described Jim Togno.
Togno, who was waiting in his car while his buddies were inside, said he heard three shots.
Cook said two were in the air and the third fired at the building. 
Bethlehem Township police said in a news release that Zaborowski fired two of the rounds at a store staff member.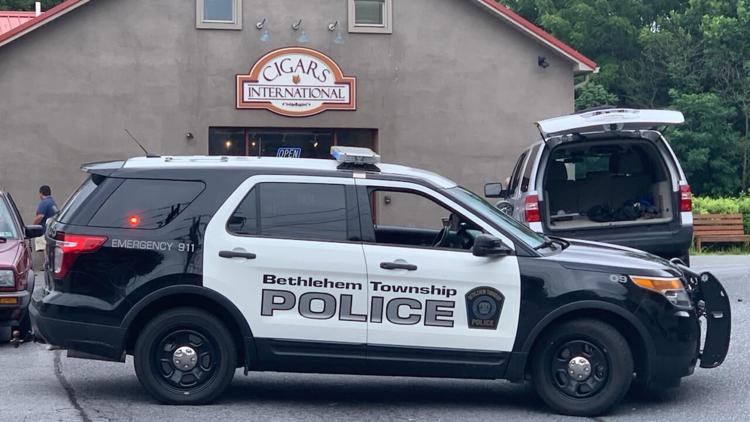 "It's crazy. You don't expect that at that point in time. Just crazy. It's the mask the guy was obviously anti mask," said Tom Gallagher.
He and George Garone were inside at the time and heard Zaborowski arguing with staff.
"At one point the man pulled out a piece of paper and said PA. Law. read line 6. I don't have to wear a mask in here," Gallagher said.
"It's real simple we will take care of you if you wait outside call the number and someone will come out and bring you cigars and payment and that type of thing," Cook said he told Zaborowski.
But Cook says Zaborowski didn't listen, walked out without paying for his cigars and when confronted by an employee, grabbed the gun from his truck and fired. He then drove off.
"Are you still going to get cigars after this?" I asked the trio back at their Palmer Township homes.
"Dam right and we'll still going to play golf after this," they laughed.
Gallagher, Togno and Garone can laugh now but this does put the pandemic into a more dangerous perspective, as mask mandates continue to be the norm.
"Does bother me someone would react and overreact in a situation like this," Garone said.
"It's nuts. I mean in today's environment you have to protect everyone and yourself. So anyone that unselfish and uncaring in refusing to wear a mask is crazy in today's environment," Gallagher added.
The group says after the shooting Zaborowski backed up Broadhead Road to hide the license plate.
The business says they've had no trouble with their mask policy until Friday.