ALLENTOWN, Pa. -- A 103-year-old east Allentown family business is preparing to permanently close its doors.
Rittersville Electric Co. at 1901 Hanover Ave. is liquidating its inventory.
The business is expected to close for the final time Monday, according to the family.
"Well, this is it Allentown & Lehigh Valley. Our Kocher family served this area for 103 years!" a member of the family posted on Facebook. "It's hard to believe and definitely bittersweet to say Rittersville Electric Co., Inc. is closing their doors."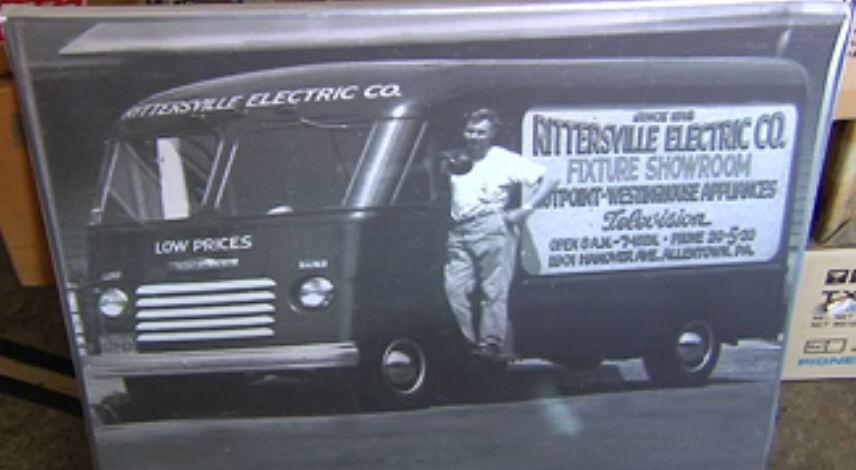 The store bears the name of its Allentown neighborhood.
Rittersville Electric is across from Stahley's Family Restaurant and Sports Bar. According to a photograph posted by the Lehigh Valley History Facebook page, part of the location was once a Great Atlantic & Pacific Tea Co. store.
Rittersville, along Hanover Avenue, was once a village in Hanover Township, Lehigh County, before it was annexed by Allentown. The village was home to Central Park, an amusement park built by the Allentown & Bethlehem Rapid Transit Co. to promote use of the company's trolleys on weekends. Central Park closed in 1951 because of competition from Dorney Park and a string of fires, along with the rise of the automobile, which allowed people to take trips beyond the reach of the trolley line.
Rittersville Electric Company lived on, known for its Tiffany lamps, crystal chandeliers and its selection of lampshades, among other products.
The store is expected to close for the final time Monday.