L. MACUNGIE TWP., Pa. -Pennsylvania State Police are releasing photos of the five suspects in the theft of $20,000 in merchandise from Ulta Beauty in Lower Macungie Township, Lehigh County.
Five people walked into the store at Hamilton Crossings on Monday shortly before 6:30 p.m. and stole store merchandise by filling bags they brought into the store, according to a news release from state police.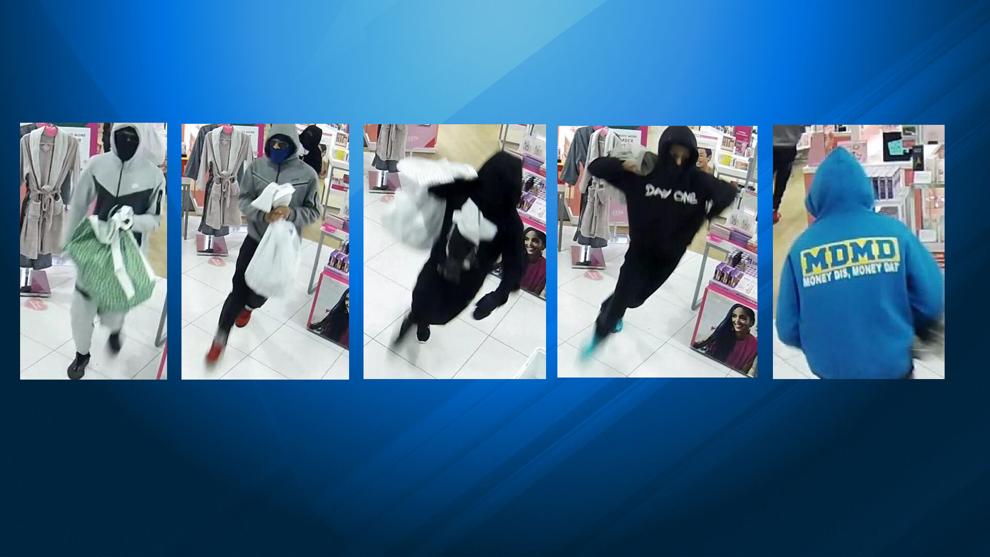 The people were in the store for approximately 40 seconds and fled the scene prior to Troopers' arrival, state police said.
State police say five males, all wearing face coverings, participated in the theft and fled the scene in a dark-colored sedan which traveled towards Hamilton Boulevard.
The estimated value of the theft is $20,000.
This crime hits close to home, but it's a trend that's being tracked in other parts of the country.
"Because it happens very quickly. They know what they're looking for. Someone has done some shopping, if only window shopping, to determine what is of value and where it's located," said Dr. Diana Sorrentino, the Director of Security, Intelligence & Investigation Operations for Lehigh Valley Paladin.
"Something that shopkeepers might want to consider doing with their display cases is putting in some plexiglass or material that's going to be a little more difficult for the smash and grabs to break into."
With holiday shopping top of mind, Sorrentino says there are some things you can do if your find yourself in this situation.
"Find your nearest exit and get out. Every time you walk into a store, take a moment scan to see everything is normal and once you're in the store, note where the exits are," Sorrentino said.
And try to be a good witness, but don't try to be a hero.
"Unless your life is being directly threatened with serious injury or death, and you're going to protect yourself against a specific assailant - that's one thing. But you also have to keep in mind if you draw a gun as a civilian, there could also be another civilian that's armed or an off-duty police officer. Are they going to know you're a good guy?" she said.
Anyone with information regarding the incident is asked to contact the Fogelsville Criminal Investigation Unit at (610) 395 - 1438 and reference Incident Number PA21-1595996.