Remember all those spotted lanternflies from last summer?
Parts of our region got covered by them.  And experts say, the same thing will happen this summer.  So, they're looking for your help.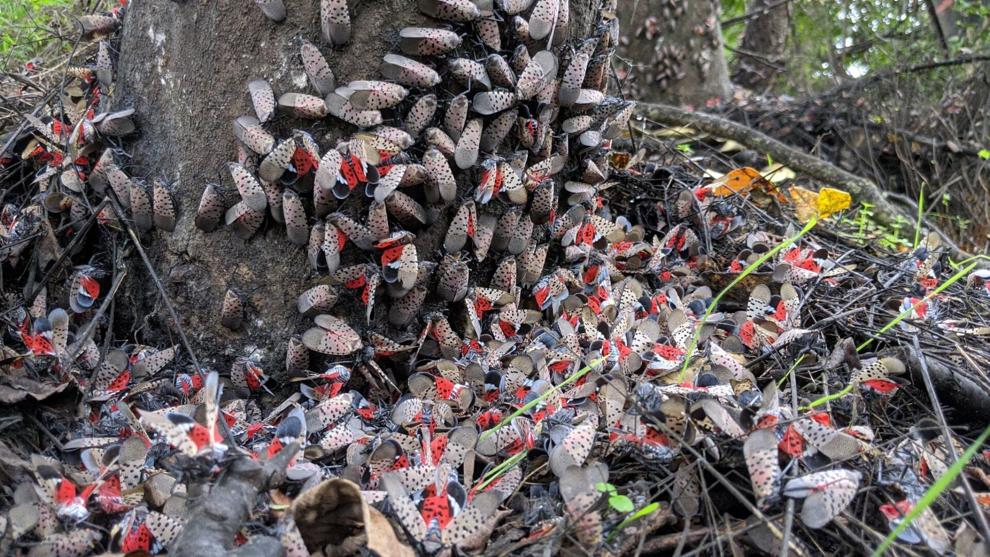 Now is the time to check the trees in your yard for grey spots. 
Jonathan Fox from the Northampton County Conservation District says to look for "a grey puttylike material or something like looks like cement, dried cement, or splattered cement."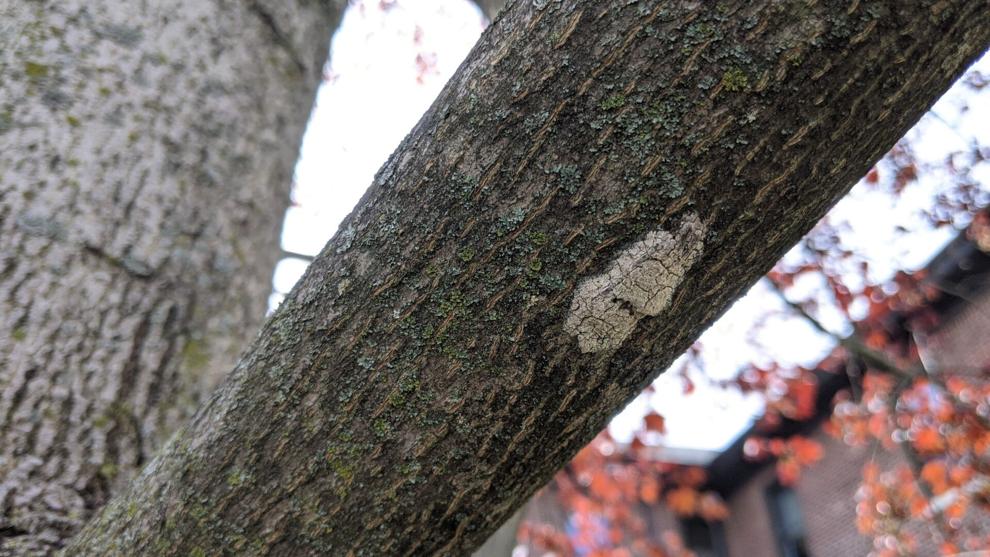 These grey areas conceal spotted lanternfly egg masses.  One egg mass will usually have 30 to 50 eggs.
They're often on the underside of branches, but they can also be on rocks or anything outside.
The egg masses are easy to scrape off.  Any hard piece of plastic will do.
Scrape them into a sandwich bag or a cup.  Then, squirt some hand sanitizer or rubbing alcohol into the cup.  The alcohol will kill the eggs.  
Now is the time to scrape them off because they'll be hatching in the next few weeks. Some are already starting to hatch in the Philly suburbs.
So, what about the eggs you can't reach?
That's why now is also the time to put out your traps.
Shannon Powers from the Penn Department of Agriculture says circle traps are the way to go.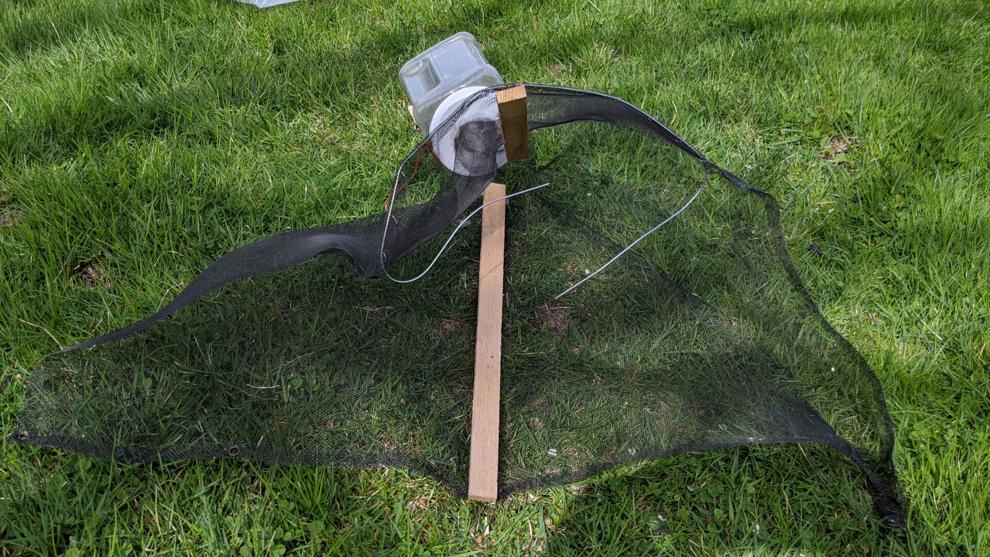 "The circle traps are interesting; the insects just march up in there and get trapped," Powers said. "They're well engineered, but they're also easy to acquire online or make yourself."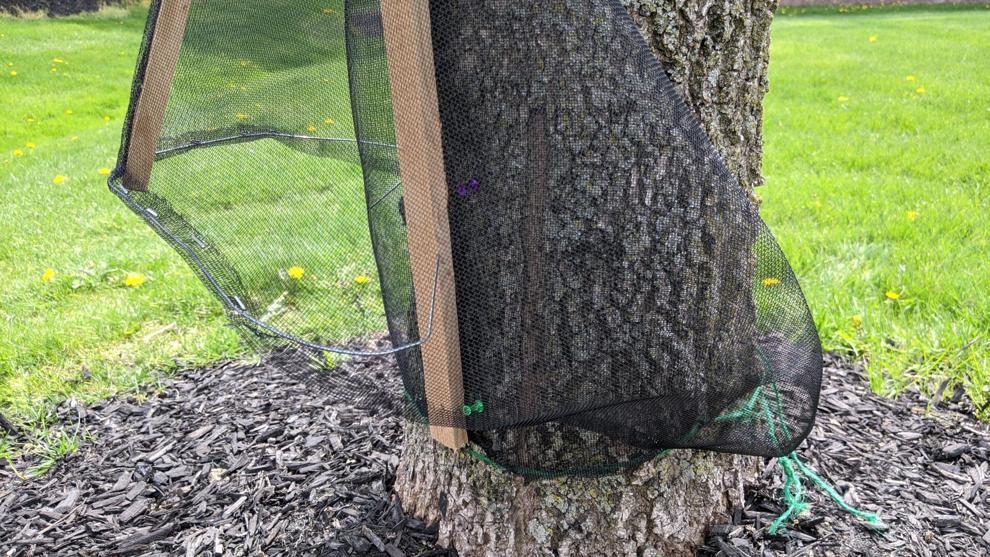 Penn State Extension explains how to make circle traps.
Even the United States Department of Agriculture prefers the circle traps over sticky bands.
Shannon says researchers found that sticky material around trees was also catching some things we didn't want to catch like pollinators, butterflies, and bees.
Even small birds can get caught in that sticky paper. So, if you do use it on your trees, make sure you cover it with chicken wire to help protect birds.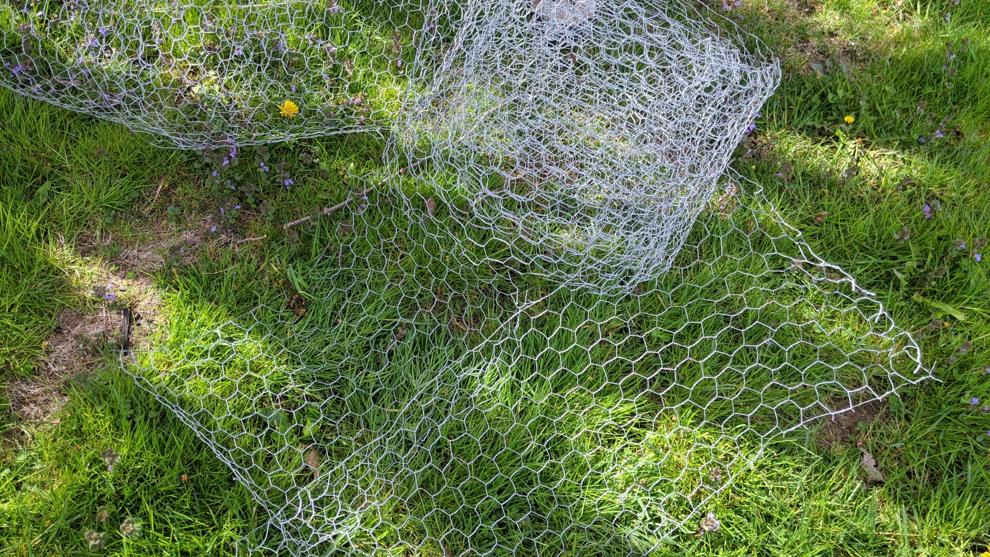 But, be careful which chicken wire you buy.
Janet Creegan from the Northampton County Conservation District says chicken wire with the squares pattern was not effective last year.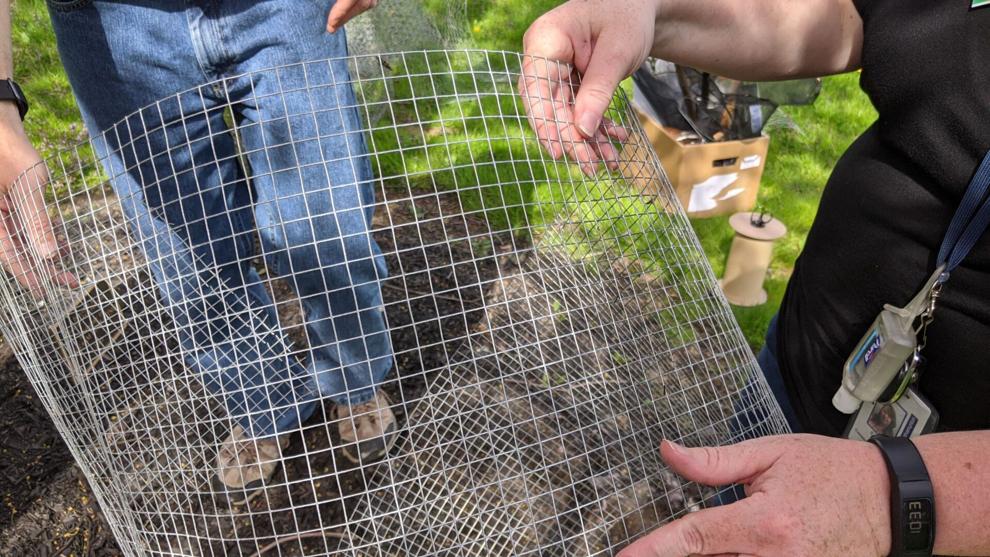 "The spotted lanternflies would actually walk up the straight lines of the chicken wire."
So, she recommends the chicken wire with the circles. With that chicken wire, spotted lanternflies "would actually step off in these holes and get stuck to the tape."
And if you want to use sticky bands on the trees in your yard, the Northampton County Conservation District is offering any Northampton County resident a roll of sticky banding material, while supplies last.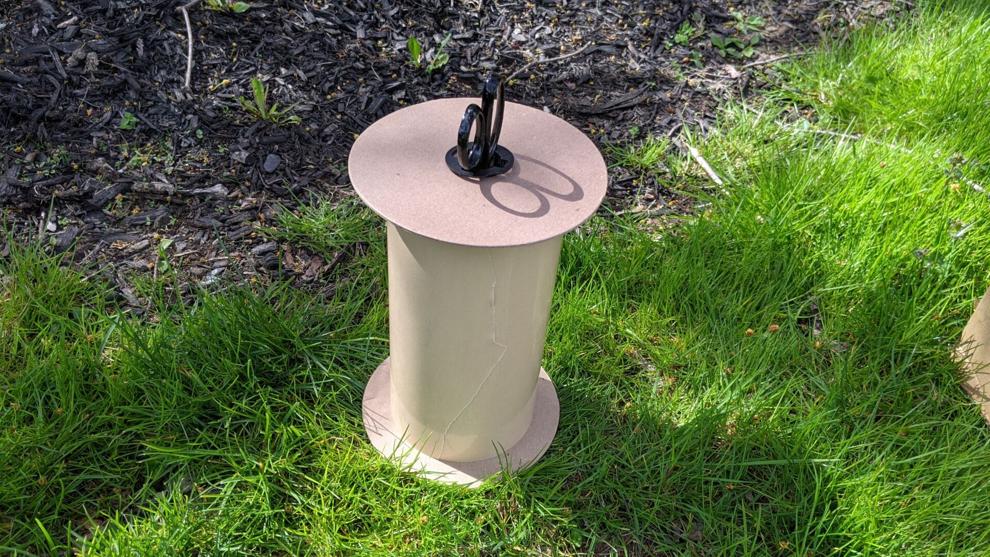 You'll still have to buy chicken wire.
And there's one more thing you can do to stop the spread of spotted lanternflies and it's simple: check your car.
Shannon says spotted lanternflies spread by hopping on your car and hitchhiking to new areas.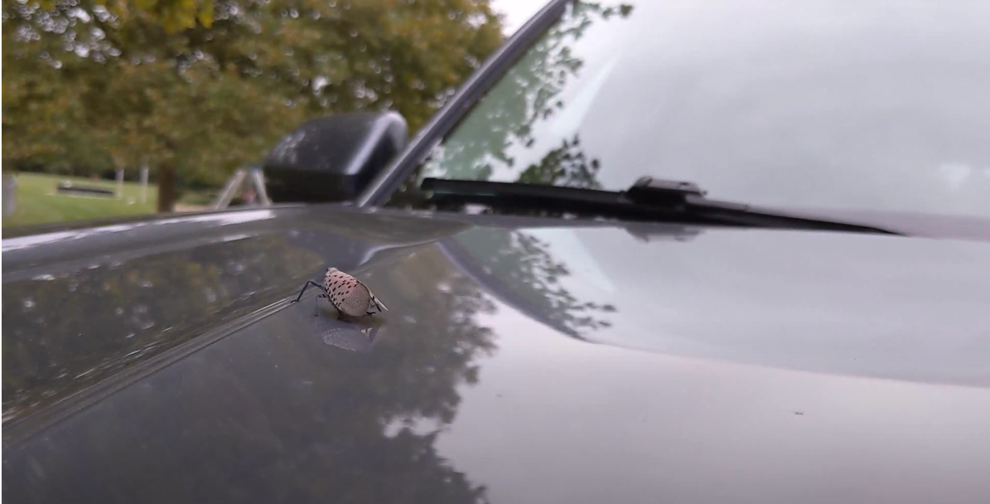 So this year, don't be surprised if you see the circle traps as you travel along the turnpike, interstates, railbeds, in ports, those kinds of places.