LOWER SAUCON TWP., Pa. -- A dump truck caught fire after crashing with a motorcycle on Interstate 78 in Northampton County.
The crash was reported shortly after 3 p.m. Sunday in Lower Saucon Township.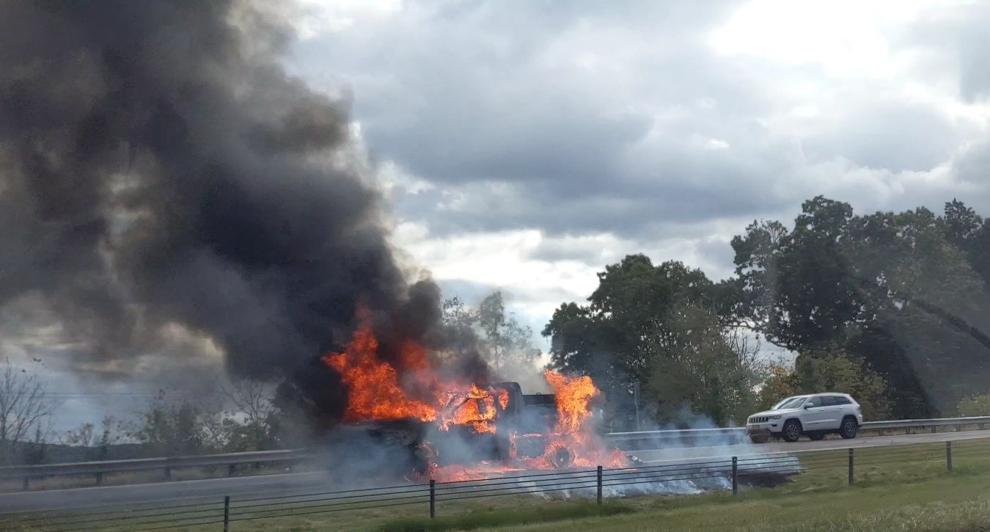 An emergency dispatcher said no one was hurt.
The eastbound side of the highway was shut down, but reopened shortly after 4:30 p.m.