ALLENTOWN, Pa. - As investigators probe the cause of a massive fire in Allentown, UGI says there are no signs of a gas leak so far.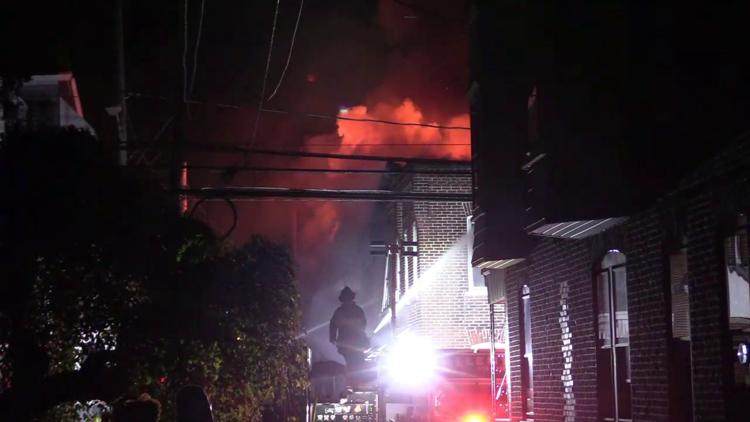 UGI spokesperson Joe Swope said a series of leak surveys have indicated that a gas leak was not involved in the row home blaze in the 700 block of Fountain Street early Sunday morning. Swope said UGI will be conducting additional tests Monday. It will perform a pressure test, which will check the integrity of the system.
While there has been no indication of of a gas leak in the tests performed so far, the pressure test will be used to verify the preliminary findings.
Demolition crews continue working Monday to tear down 10 row homes damaged by the flames. Several residents had reported hearing a blast before the fire broke out, but Allentown officials are not calling it an explosion.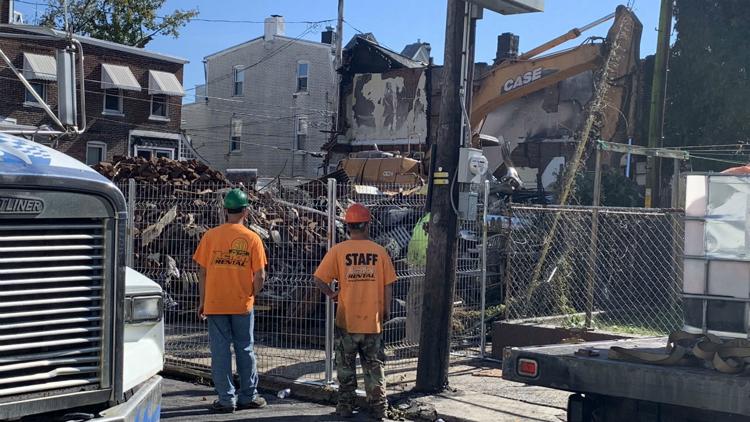 "I think we'd be remiss to assume anything at this point so we're gonna take this investigation from the ground level with the fire marshal, we're gonna treat it like any other case," said Chief Glenn Granitz, Allentown police department.
Forty-seven people, including 13 families, were displaced by the fire that broke out around 3 a.m. Sunday. Dozens of people were evacuated while firefighters battled the blaze, but no one was injured.
"We were hearing of neighbors grabbing other neighbors and knocking on doors," Granitz said.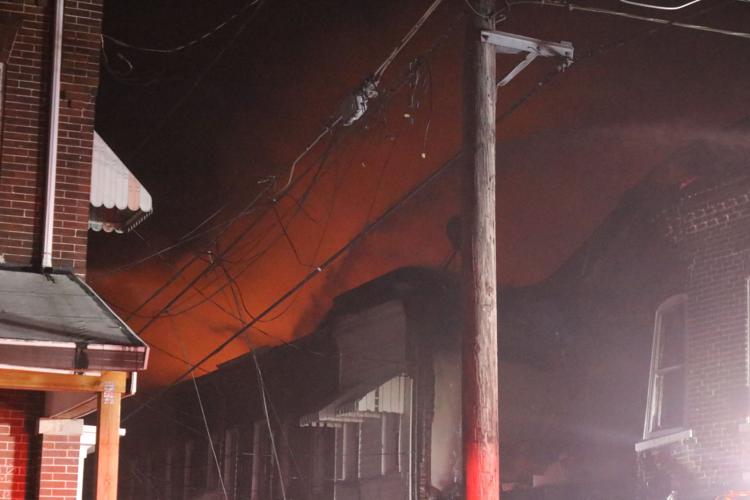 Investigators are still trying to figure out what sparked the fire.