ALLENTOWN, Pa. - Allentown police are investigating two shootings in the city late Monday night.
Officers were first called to the 700 block of Lehigh Street around 10:50 p.m., where they found a man with a gunshot wound to the body, police said.
He was treated on scene then rushed to the hospital, where he died of his injuries, police said.
The Lehigh County coroner's office identified him as Erik Mondragon, 29. His death was ruled a homicide.
A neighbor and family member says he had called Mondragon and his wife, who were at the vet caring for their dog, when what appeared to be a fight among high school-aged teens broke out outside. The neighbor says they came home and tried to break up the fight, when gunfire rang out.
"We were watching TV two feet away from where they were shot at...and we heard all the gunshots and came out, and my best friends were just lying there," said Fernando Lopez, the neighbor and relative. "I can't believe it. I should have never called them."
Lopez said Mondragon's wife was also shot and taken to the hospital. Police have not said if anyone else was shot.
Lopez described rounds being fired aimlessly, but it's not clear how many people were involved in the incident.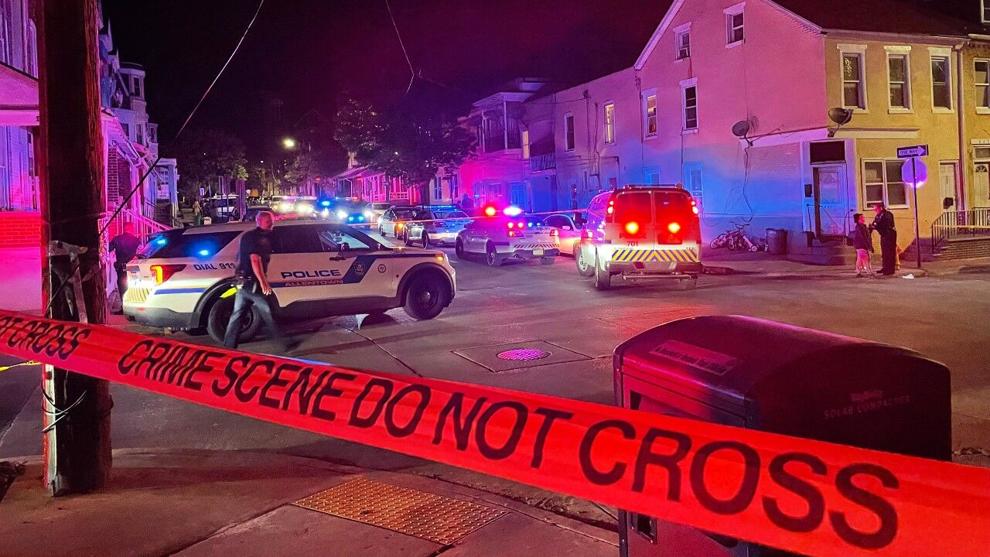 About 20 minutes later, police converged on the area of Fifth and Liberty streets, about 2 miles away from the scene.
There they found a person with a gunshot wound to the leg, police said. The person was rushed to the hospital, but their condition is not known.
The person is not cooperating with authorities, but the shooting is not related to the Lehigh Street shooting, police said.
Allentown police, the Lehigh County homicide task force, the district attorney's office and the coroner's office are involved in the investigation in the Lehigh Street shooting.
They are asking anyone with information on either shooting to call police at 610-437-7721 or send anonymous text tips through the Tip411 app.