WHITE TWP., N.J. – Representatives from Jaindl Land Company appeared before the White Township Planning Board on Tuesday for the proposed White 519 Commerce Center.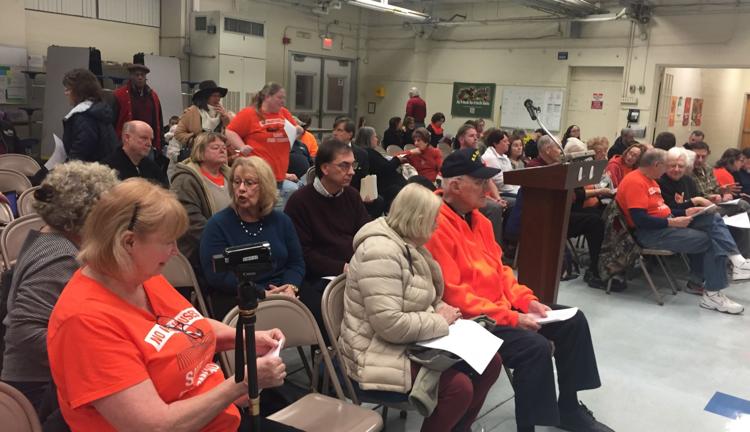 The proposed 800,000 square-foot high cube warehouse would go along Foul Rift Road and Route 519.
Several Township residents dressed in bright orange t-shirts with the words, 'No warehouses. Save our farmland.'
The board will continue to hear more on the project at a special meeting, scheduled for March 10 at 7 p.m.
As a buffer, landscape and lighting architect Patrick Stewart said more than 200 trees will be added to the site in addition to the already existing mature hedge rows. Some 19 shade trees will be planted along Foul Rift Road alone, he added.
Stewart said 25-foot LED lighting will be placed on the site, below the municipal 30-foot maximum lighting requirement. The hope is to minimize brightness for surrounding neighbors.
"We've used this fixture on other projects and it definitely does not have a glow," Stewart said.
Planning Board President Tim Matthews asked if there was any consideration to buffering the lighting for residents who would reside on the eastern portion of the project.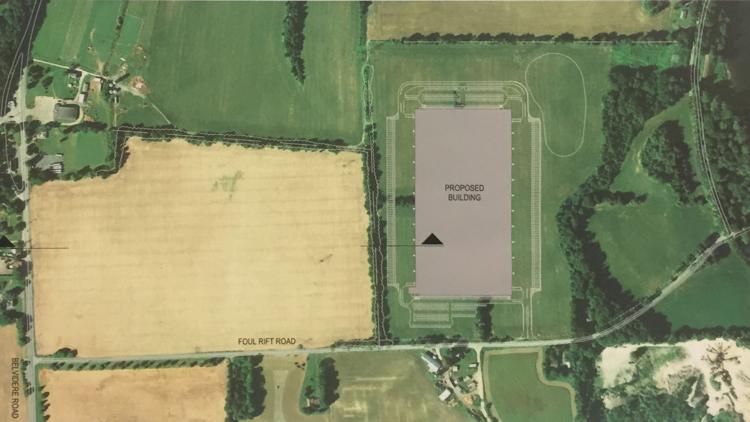 "It's not something that is going to be glowing and you're going to see from miles away," Stewart assured.
Some residents also expressed concern over the lighting that could come not only from the exterior of the facility but also from the 74 proposed bay doors with deliveries.
"Anyone on the mountain will see the building lighted up," resident John McKern said. "Certainly, anyone on an elevation will see the loading dock lights when they are wide open."
Architect Scott Murdock said the building, which will feature clear glass windows, a concrete sustainable packaging with a low slope roof and "simple facade," will have a minimum sight elevation.
"There's a lot of visual noise that will make the building the last act in terms of a visual presence," Murdock said.
According to Murdock, the top elevation of the building will be below tree level.
"It's not going to be seen much at all due to the elevation and sight line," he said.
Murdock said the goal in the design was to also use recyclable materials and provide thermal efficiency.
Initial plans presented by developer David Jaindl included a 6.3 million square-foot warehouse building encompassing 592 acres of White Township, a plan that both residents and board members rejected. That plan was later reduced to 3 million square feet covering 265 acres before being further reduced to the current 800,000 square-foot high cube warehouse.