LANCASTER COUNTY, Pa. - Dutch Wonderland will be opening for its fun family fall event, Happy Hauntings, this weekend.
"There's nothing like walking through an amusement park that you're kind of used to during the summer, then you see it totally decorated with fall decor," says Jeff Eisenberg, Dutch Wonderland's Director of Marketing.
The park has been completely transformed for Halloween, right down to the Halloween-themed ride names. For example, the "Kingdom Coaster" becomes the "Roller Ghoster."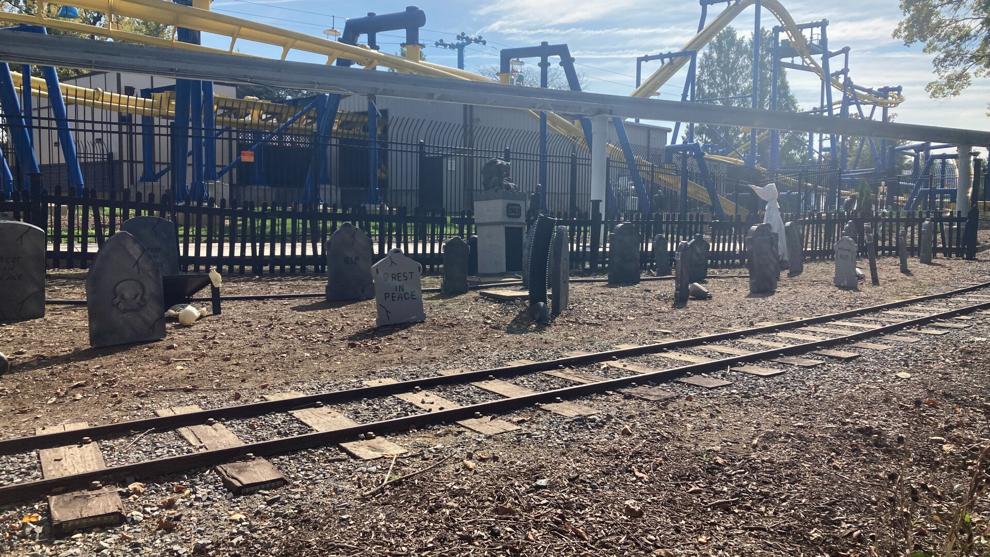 "We also have some brand-new entertainment this year," says Eisenberg, "and there's going to be a roaming witch, and a roaming scarecrow this year that we haven't seen in the past."
The park will feature fall food, drinks like a new S'mores shake, and recently added seasonal beers, and it will even have a trick-or-treat trail for kids.
"It's the kids' opportunity to trick or treat with over 20 of our life-size animatronic dinosaurs," says Eisenberg.
The event will be open for the next three weekends on Saturdays and Sundays. They're just dying for you to come check it out.
If you're planning to attend, get your tickets as soon as possible.