WILLIAMSPORT, Pa. - A federal court hearing continues, with the Trump campaign asking a judge to prevent Pennsylvania from certifying its election results.
Attorneys for Pennsylvania's secretary of state are trying to get the case dismissed.
Outside, Trump supporters made sure their voices were heard, while inside the federal courthouse in Williamsport the president's personnel attorney, Rudy Giuliani, argued to a judge that equal protection laws under the Constitution were violated.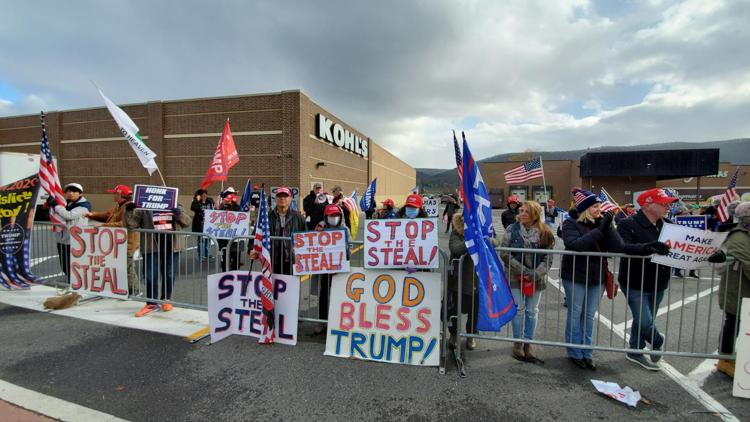 The crux of the campaign's case: heavily Democratic Philadelphia County allowing voters whose mailed-in ballots were incorrectly filled out to be notified so that they could be fixed as provisional ballots. Giuliani said Republican counties didn't do this, and this may have disenfranchised voters.
Attorneys for Pennsylvania Secretary of State Kathy Boockvar want the case dismissed, saying it's a state issue, not a federal one, arguing to the judge that the Trump campaign did not show evidence of anyone voting twice, any qualified voter being wrongly rejected, or any kind of voter fraud. Also, the Trump campaign didn't say this would change the results of the election.
Joe Biden leads Trump in Pennsylvania by more than 70,000 votes. A win gives him the state's 20 electoral votes.
Attorneys also noted three similar lawsuits filed in the state were thrown out.