HANOVER TWP., Pa. - A supermarket in Luzerne County had to throw away thousands of dollars worth of food after a woman intentionally coughed on it.
The owner of Gerrity's Supermarket says the store in Hanover Township needed to toss about $35,000 worth of fresh produce, bakery, meat and other foods after the incident Wednesday afternoon.
Margaret Cirko is charged with felony counts of terrorist threats, threats to use a"biological agent", and criminal mischief, as well as misdemeanor counts of attempted retail theft and disorderly conduct, township police said in a news release.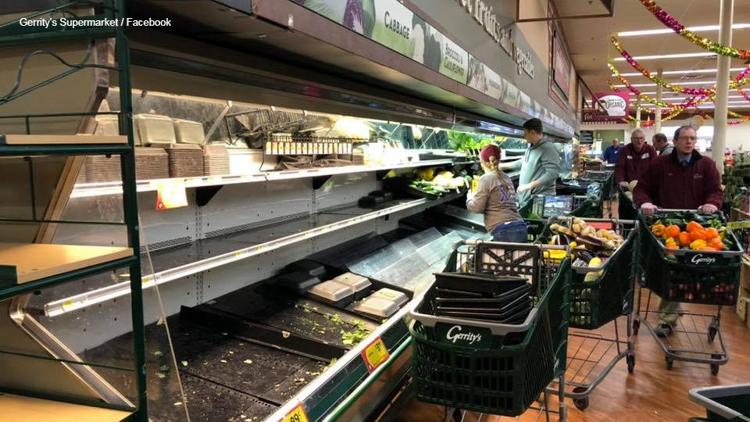 Cirko, who police know to be a chronic problem in the community, went into the store and purposely coughed on the food, the store owner said in a social media post.
"While there is little doubt this woman was doing it as a very twisted prank, we will not take any chances with the health and well-being of our customers," the post said.
Employees threw out the food then cleaned and disinfected the shelves and other areas.
Cirko, 35, also tried to steal a 12-pack of beer as she was being ordered to leave the store by employees, township police said.
Gerrity's co-owner Joe Fasula told 69 News on Thursday that he has to hand it to his staff, who immediately jumped into action by deep cleaning the store, tossing out potentially tainted stock, and refilling it overnight and into the morning.
"When you look at how much work there is to empty an entire produce case and then refill it? It's pretty daunting," Fasula said.
Bob Veilleux, Gerrity's produce director of operations, had to scramble to get additional vegetables from suppliers.
"It's really a shame when you look at the fact that there are so many people right now that may not have money to buy food, there are so many suppliers out there that don't have the supplies to provide to supermarkets. And then here we are forced to toss that [food] out. It's very disheartening to see that happen because of one person's intentions," Veilleux said.
Cirko was arraigned by District Justice Joseph Halesey. Bail was set at $50,000. A preliminary hearing is scheduled for April 8 at 8:30 a.m.
She was taken to prison in lieu of bail.