LANCASTER, Pa. - A man being held in the disappearance of a Lancaster County woman exactly six months ago has now been charged in her killing.
The Lancaster County district attorney's office announced Monday the additional charge of criminal homicide against Justo Smoker, who was arrested in July on a charge of felony kidnapping in the abduction of Linda Stoltzfoos.
"Given the circumstances of Linda's disappearance; specifically, that she was forcefully abducted by a stranger, we always feared she suffered a tragic fate," said District Attorney Heather Adams. "After careful consideration of all of the facts uncovered by the investigation as a whole, we are now in a position – legally – to charge Smoker with murder."
Stoltzfoos, 18, was abducted as she walked home from church on Beechdale Road in Upper Leacock Township on June 21, authorities said. Her body has not yet been found, but prosecutors said they have enough evidence to warrant the additional charge being filed.
That evidence, they said, includes the discovery of Stoltzfoos' buried bra and stockings in an area that Smoker had visited several times in the days after the Amish woman disappeared, according to his cell phone data. One of the stockings, investigators added, contained Smoker's DNA.
They also said that Stoltzfoos was dependent on her family and her community, with whom she had a positive and fulfilling relationship, and that her failure to communication with anyone she knows is evidence that she's no longer living.
"There was nothing found, no report or evidence, that indicates Linda was planning to leave her home and community," Adams said. "And since June 21, there have been no signs of Linda or traces of activity or routines involving Linda."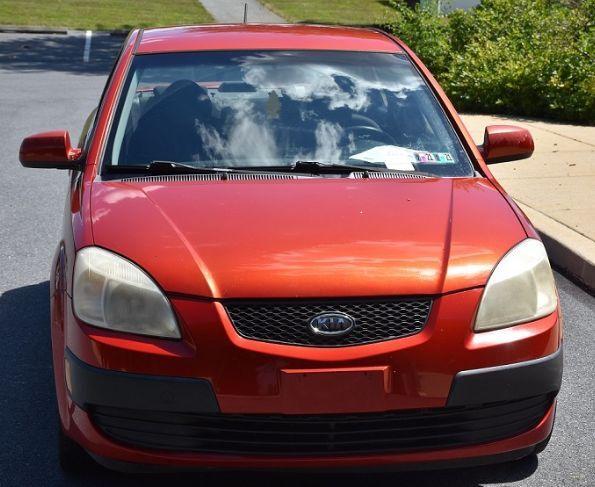 Authorities said they had received three separate reports that on the evening of June 20, the day before Stoltzfoos' disappearance, that a person matching Smoker's description – in a vehicle consistent with his red Kia – was following Amish females near the abduction site. All said they believed the vehicle and driver to be suspicious and caused some of the females to take evasive action.
The following morning, authorities said Smoker bought shoe and boot laces, which, along with disposable cleaning gloves that he bought the night before as well as his car' floor mats, were never recovered by investigators.