Over the last few weeks, advocates and lawmakers have been speaking out about Pennsylvania's school funding system - offering criticisms of it, and solutions to fix it. The issue has perhaps seen greater interest, as the state is now at a critical point in addressing the situation. The state re-examines its school funding formula every five years and it was last adapted five years ago in 2016.
Over the last year, WFMZ's Jamie Stover has been digging into the issue and speaking to local leaders, advocates and educators about it in her two-part series "Opportunity By Zip Code." The conversations covered topics including race, wealth disparity and ranging opinions on how to best solve for inequities, which most agreed do exist.
It's been nearly 70 years since Brown vs. Board of Education made it illegal to segregate white and non-white students in public schools.
Phillip Davis, a pastor in Easton and host of a television show exploring issues impacting African Americans, believes disparities in education still exist.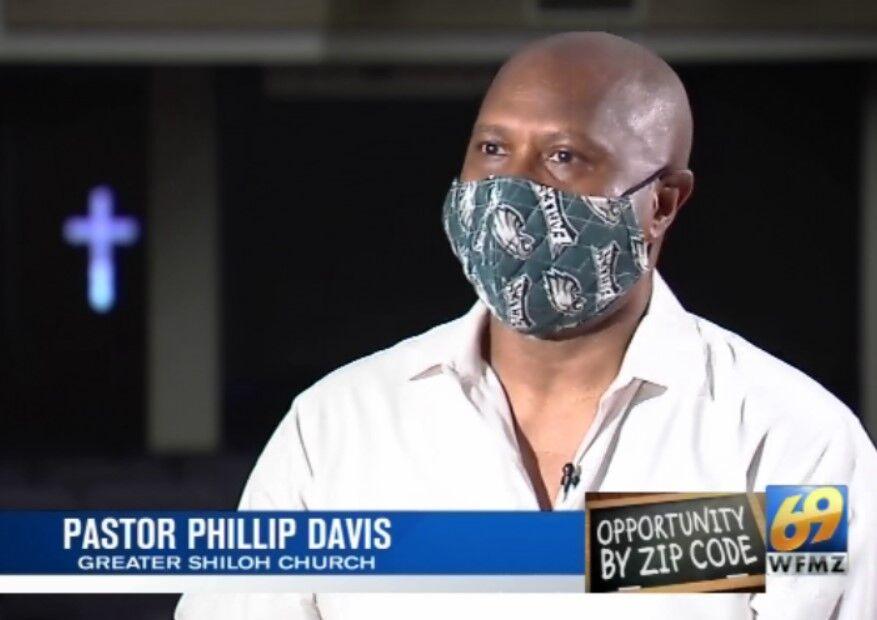 "We have this challenge, my friend calls it educational apartheid, where there is such a separation in the quality of education that is being delivered to our children," Davis said.
Davis said it serves as an example of systemic racism. The idea is that some historical policies and practices perpetuate racial discrimination, whether intentionally or not. 
"It's the system that has reinforced the separation and wealth disparity and power in our community," Davis said.
"I don't think it's a problem that's rooted in racism," said Joan Cullen, a member of the Pennridge School Board.
Cullen believes it's more of a socio-economic issue.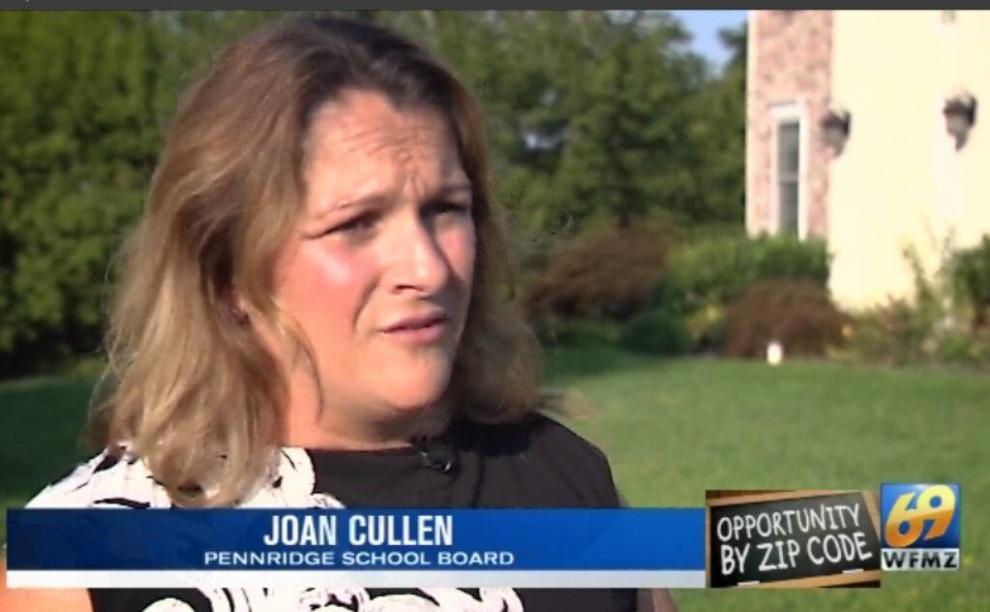 "There are a lot of very rural poor areas, with a high white population, that don't have great school funding," Cullen said.
Pennsylvania schools are funded three ways: federal, state and local taxes. But most rely heavily on local taxes, putting schools in poorer communities at a disadvantage.
"Which creates this inequity," said Pa Rep. Matthew Bradford (D-District 70).
Bradford said the inequities fall along race lines.
"Look at the districts disproportionately brown and Black, you will recognize they are underfunded," Bradford said.
A study by POWER interfaith found on average, in Pennsylvania there's a $4,000 gap in what's spent per student between districts with mostly white students and those with mostly students of color.
"We've concentrated Black and LatinX students in our most low-wealth school districts," said Maura McInerney, legal director at the Education Law Center in Philadelphia.
McInerney said funding gaps create opportunity gaps.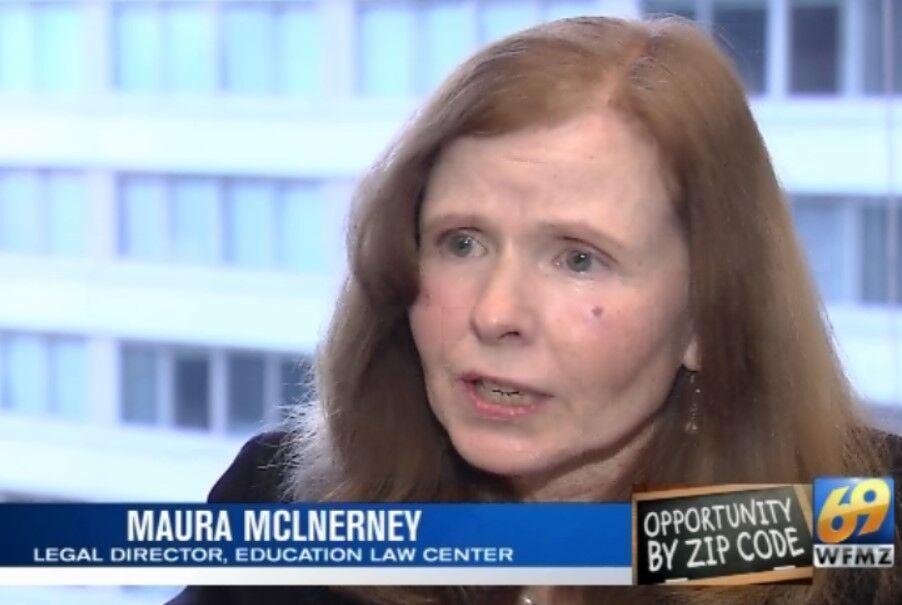 "They don't have sufficient staffing, one guidance counselor for hundreds of students, one school nurse three days a week, they don't have up-to-date labs. They don't have technology. They're not learning the skills they need to compete in a global economy," McInerney said.
Another Philadelphia think tank, "Research for Action," reports Pennsylvania has more opportunity gaps between white and non-white students than nearly every other state.
Sen. Pat Browne is on the Education Committee and Chair of the Pennsylvania Senate Appropriations Committee.
He points out that Pennsylvania already funnels extra money to its poorest districts, but he agrees inequities in overall funding remain.
"There's no correlation on a race basis," Browne said. "The issue is relative wealth, and we can't deny that."
Browne said inequities built over time and are mostly attributed to population redistributions around the state. When districts lost students, they didn't necessarily lose any school funding and those that gained students didn't necessarily get more dollars.
In 2015, the US Secretary of Education said Pennsylvania had the largest spending gap between rich and poor districts.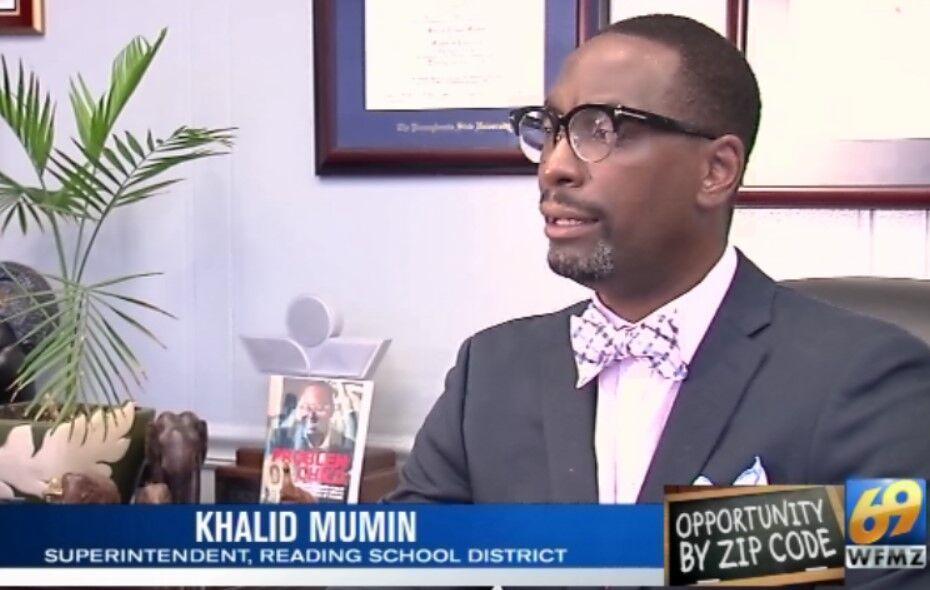 "We are the most underfunded school district in the commonwealth, and like second in the nation," said Dr. Khalid Mumin, Superintendent of Reading Schools. "If we're talking about education being the pathway out of poverty in underserved communities, we need to invest in it fully."
Consider two Berks County districts: Reading, an urban district, and Wyomissing, a Reading suburb.
Reading's median household income is roughly $32,000, less than half of Wyomissing's $81,000.
Relying mostly on its local tax base, Wyomissing has roughly $18,400 to spend per kid. Reading, getting the majority of its revenue from the state, has about $15,700 to spend, a difference of nearly $2,700.

Though there's no proven correlation to funding, 70% of Reading kids graduate, compared to nearly 95 percent of Wyomissing kids.
Those who've been critical of the system say poorer districts have larger burdens, as they could have higher tax rates than wealthy districts and still have less to spend than wealthier districts.
"All kids should have access to the tools, tools that will equip them to be successful, not separated by zip code," Mumin said.
Mumin has seen low-income schools succeed. He previously was the superintendent at a district in Maryland.
"We were the poorest district economically, but we had the highest math scores. Why? Because we had the same resources," Mumin said.
McInerney also touted the systems in place in other states.
"Maryland, New Jersey, Massachusetts provide examples of what happens when you add additional dollars and target them to children in poverty. You see dramatic gains," McInerney said.
Regardless of the debate over whether Pennsylvania's school funding policies are systemic racism or socio-economic unfairness, what can be done to level the playing field? Jamie Stover will look at that issue Thursday on 69 News at 6.