SUSQUEHANNA TWP., Pa. - Consider this your warning: winter is on its way.
PennDOT plow drivers are currently training in Carbon County for the winter ahead, as officials with PennDOT, the Pennsylvania Turnpike, and the Pennsylvania Emergency Management Agency are laying out their plans for the coming season.
"We started winter planning after the last season ended, and we encourage the public to... make sure they're prepared as well," PennDOT Secretary Leslie Richards said during a news conference near Harrisburg on Thursday. "We are ready for the season ahead and want the public to prepare and be aware of the tools available to them."
PennDOT's plans involve a $223-million budget, more than 600,000 tons of salt, and more than 2,000 plow trucks.
Of that, more than $20 million will be spent to keep 8,325 miles of state roads in PennDOT's District 5 (Berks, Carbon, Lehigh, Monroe, Northampton, and Schuylkill counties) clear of snow.
As for plow trucks, PennDOT has 41 in Berks, 17 in Carbon, 37 in Lehigh, 36 in Monroe, 37 in Northampton, and 40 in Schuylkill ready to roll this winter.
PEMA also offered reminders and tips for drivers before we see the first snowflake.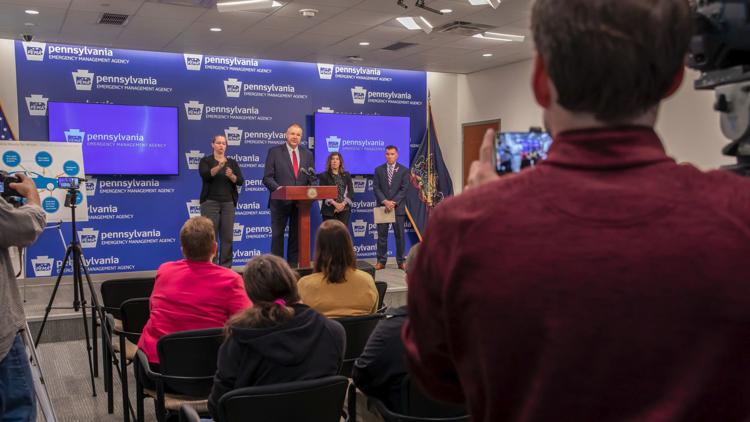 "If you're able to defer your trip to low-impact times based on the forecast, that should be your first consideration and option," said Randy Padfield, PEMA's director. "Having an adequate emergency kit in your vehicle is critical."
Officials said it's nearly inevitable that we are going to see accidents this winter involving cars with little to no tread on their tires.
The Pennsylvania Turnpike is also gearing up. Officials said 380 trucks and 400 operators will be ready to roll.
"You're in winter or you're preparing for winter," said Mark Compton, CEO of the Pennsylvania Turnpike Commission. "Remember, wintertime driving requires reducing your speed to well below the posted limit, even in an all-wheel or four-wheel drive."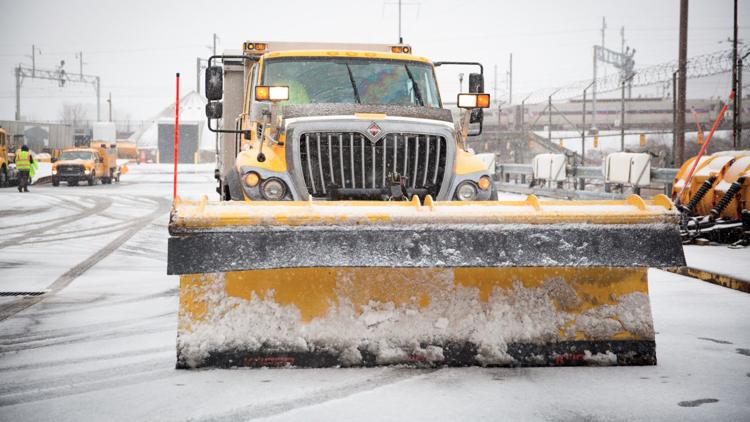 To help the public prepare for winter, PennDOT offers on its website a guide that includes operational information, traveler resources, and winter services.
Drivers can also find plow-truck locations and details of when state-maintained roads were last plowed at 511PA.com.