HARRISBURG, Pa. - The debate over reopening in Pennsylvania continues, but Governor Tom Wolf is adamant -- the virus sets the timetable.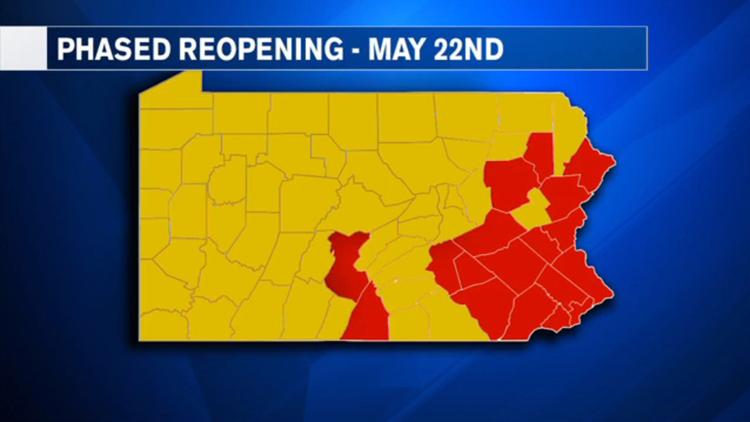 Many counties are still waiting to move to the coveted yellow phase of reopening, allowing certain businesses to reopen.
"We have a timeline that is being set not by the state, it is being set by the coronavirus. We're looking at ways to defeat that virus and that's what we're trying to do," Wolf said Monday.
As more time passes, many families are fighting to pay bills and put food on the table.
It's causing certain business owners, like Transcend Fitness Club in Bucks County, to go against Wolf's orders and open back up.
"When you bring people together, when they touch things that others who have the disease have touched, they increase the risk that they are going to get the disease. We are trying to keep people safe," Wolf said.
The governor said the focus needs to be on the safety of others, and even explained that certain areas bumped to the yellow tier are still noticing slow days.
So, he's continuing to work with his administration to make sure all moves are done right.
"The real penalty is the people at risk of getting sick," Wolf said.