POTTSVILLE, Pa. - Two of Pennsylvania's most iconic companies have built on a partnership that has resulted in a unique blend of beer and chocolate.
D.G. Yuengling & Son Inc. announced Tuesday the return of its Yuengling Hershey's Chocolate Porter, a beer that debuted in 2019 on draft in Pennsylvania and 13 other states.
This year, the Pottsville-based brewery said it's responding to consumer demand by also bottling the beer and expanding its release to all of Yuengling's 22-state footprint.
"Last year, we were overwhelmed by the excitement and passion expressed by our fans for our first-ever collaboration beer," said Jennifer Yuengling, the brewery's vice president of operations and sixth generation brewer." "We heard our fans and saw consumers, near and far, scrambling to get their hands on a taste of Yuengling Hershey's Chocolate Porter."
The limited-time brew, which blends Yuengling's nearly 200-year-old porter with the taste of Hershey's chocolate, will be available through two of the year's biggest chocolate holidays, Halloween and Valentine's Day.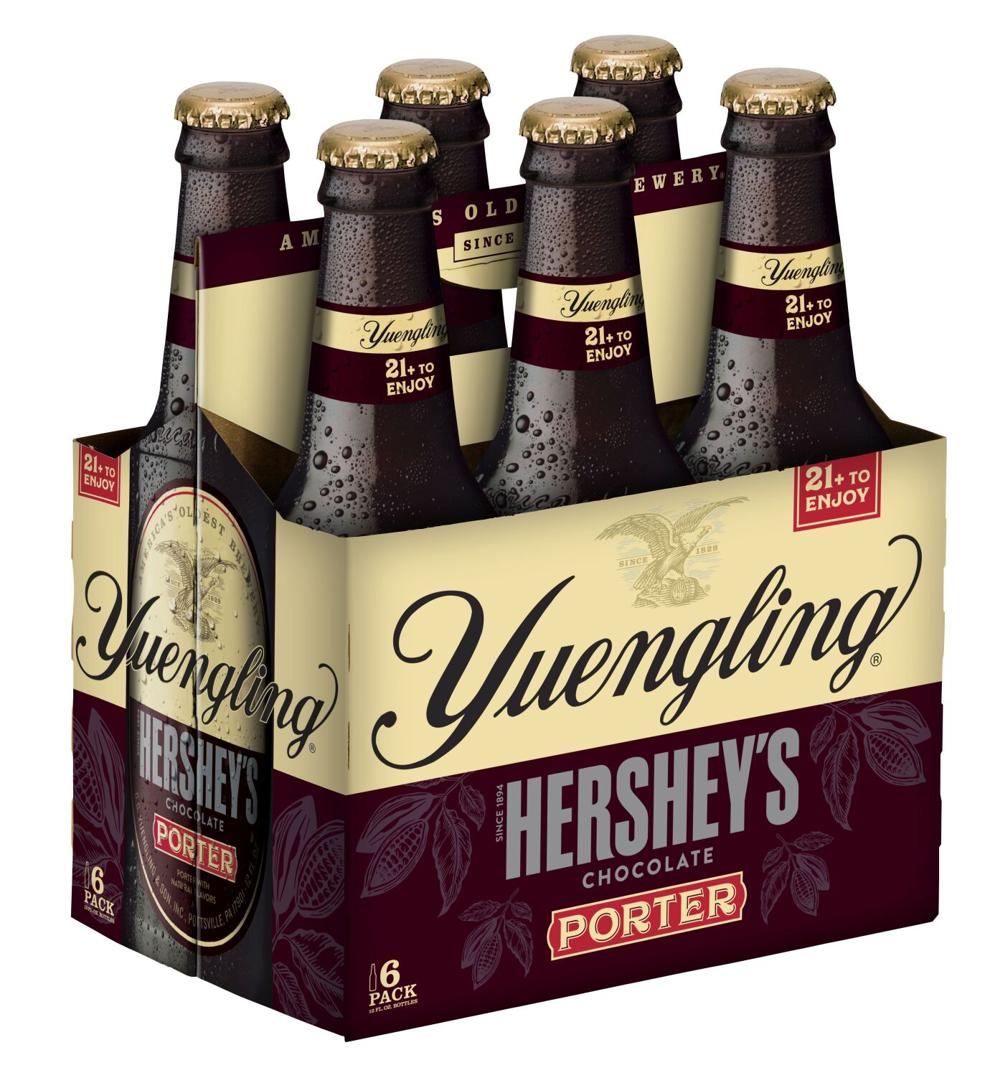 "We're happy to work with Yuengling to expand the availability of the chocolate porter and, better yet the Yuengling Hershey's Chocolate Porter is available in bottles for the first time," said Ernie Savo, The Hershey Company's senior director of global licensing. "Now, our fans will be able to enjoy this one-of-a-kind beer collaboration in the comfort of their homes."
Tuesday's release of the Yuengling Hershey's Chocolate Porter comes two weeks after the brewery announced a partnership with Molson Coors that will help expand Yuengling's beers beyond the current 22-state footprint.
We heard you. Two icons in one bottle… it's finally here. 🍺 🍫 #YuenglingXHersheys pic.twitter.com/Wlb1iH6oVR

— Yuengling Brewery (@yuenglingbeer) September 29, 2020