HAMILTON TWP., Pa. | An animal shelter in the Poconos is reeling from a devastating loss.
Fire broke out early Friday morning at Camp Papillon Animal Shelter in Hamilton Township, Monroe County, according to a post on the shelter's Facebook page.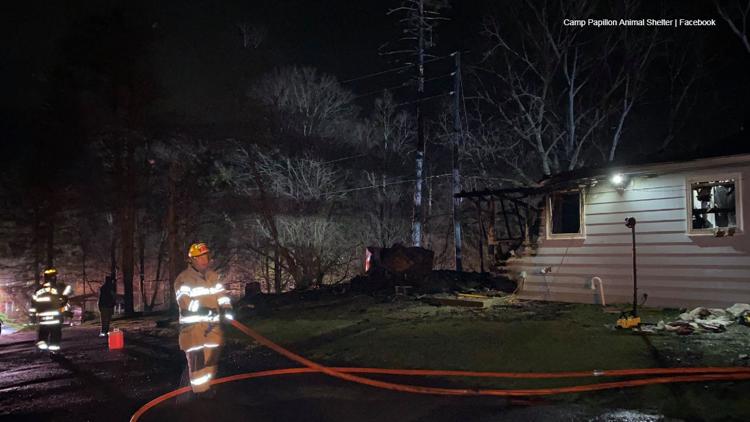 "We love them it's very devastating," said Camp Papillon volunteer Debra Kennelly.
Heartache looms over staff and volunteers at the shelter.
"We had everything from kittens who just a couple of months old to cats that were over two years old," she said.
Those kittens include siblings Guinness and Stella, as well as felines rescued from a Lehigh County hoarding situation last year.
Gerri Papillon is the shelter's President.
"We are here everyday getting close to them. We are playing with them it's just like living at home except we don't sleep with them," she said.
Fire crews don't have a cause but Papillon blames a propane heater.
In a bit of a twist the coronavirus may have saved some animals. Typically there are 20 dogs in the building for quarantine but all were recently fostered out due to the pandemic.
But as carried blanketed bodies show, for those at the shelter the lives lost can't ever be replaced.
"We become as close to them as if they were our pets. Just imagine losing one of your own kids. That's the devastation.
It's horrible," Papillon said.
Donations to the shelter can be made on Camp Papillon's website.