MOUNT POCONO, Pa. - A crash in the Poconos left two vehicles and a business severely damaged.
Pocono Rocks, an indoor recreation center with a café, shared photos of the scene and aftermath in Mount Pocono Wednesday night.
Around 5:30 p.m., a vehicle hit a parked vehicle parked along Route 611, sending both vehicles into the front of the building, said Pocono Mountain Regional police.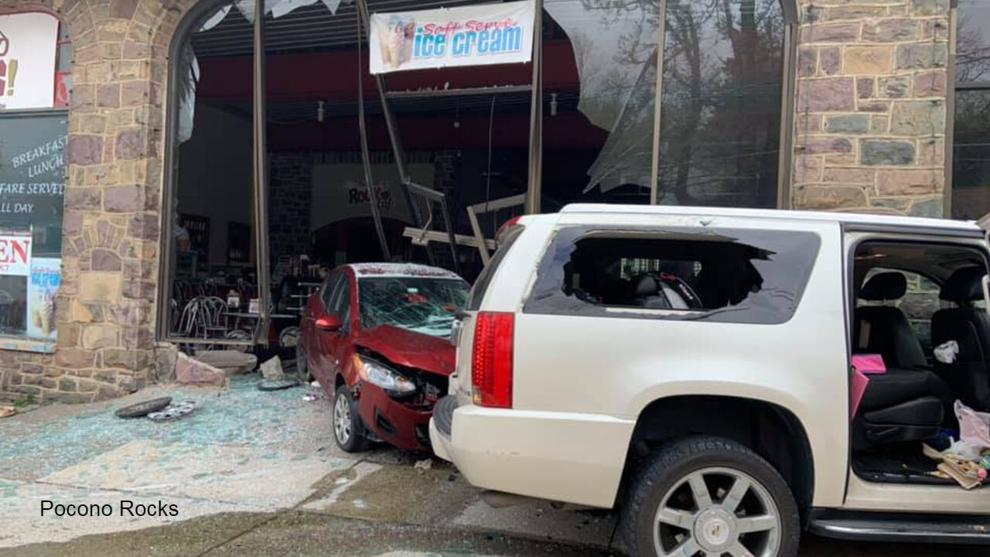 The front doors and large glass windows were completely smashed, and one of the cars ended up almost completely inside the café area. Shattered glass, debris and a smashed lamp post littered the ground around the scene in the 1400 block of Route 611.
Five people were taken to the hospital with injuries, police said.
Pocono Rocks said no one in the building was injured, and posted hours indicate the facility is closed on Wednesdays.
The business has started cleaning up, and said it is working on plans to rebuild.
A medical emergency, speed, or both likely played a role in the crash, officials say.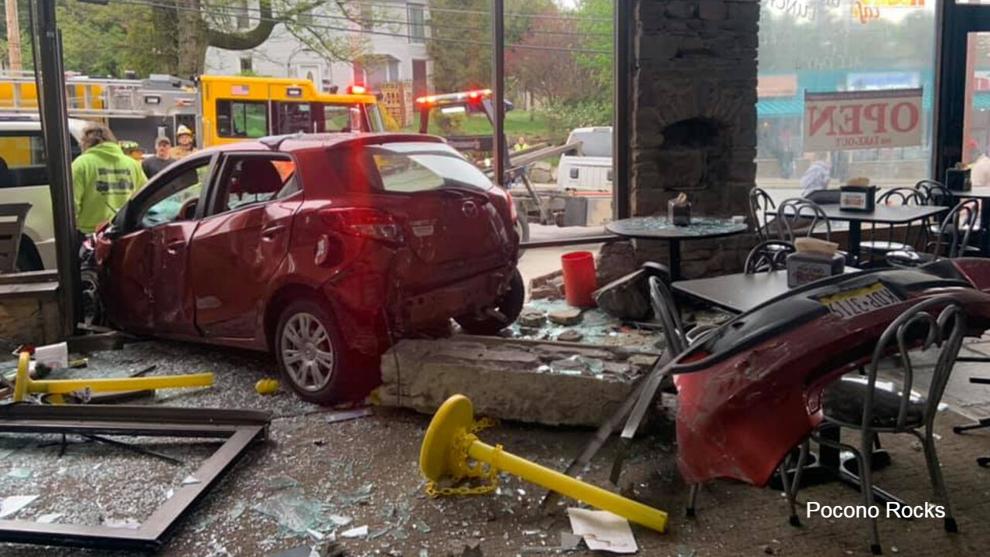 "I don't think it was necessarily excessive, but at this point what we do believe is that it was definitely over the posted speed limit," said Pocono Mountain Regional Police Chief Chris Wagner.
In fact, those who live in the borough say speed is a big problem.
"Gotta do something about this speeding through this town," said one resident.
Even Mt. Pocono Borough Mayor Michael Penn agrees.
"This is an ongoing issue in this borough. We have one main thoroughfare, Route 611, a state road. If you look there's not one stop sign, not one red light to slow traffic. Nothing for people to cross. There are crosswalks but you take your life into your hands every time you want to cross to visit a business," Penn said.
Penn says the business is a popular kids attraction.
"It gets packed. They do a lot of birthday celebrations," Penn said.