PALMERTON, Pa. - A man has been arrested for allegedly stabbing and killing his brother at a home in Palmerton, while their mother was there.
Police were dispatched to a home in the 500 block of Lehigh Avenue in Palmerton Borough around 6:15 a.m. Saturday for a report of a domestic assault.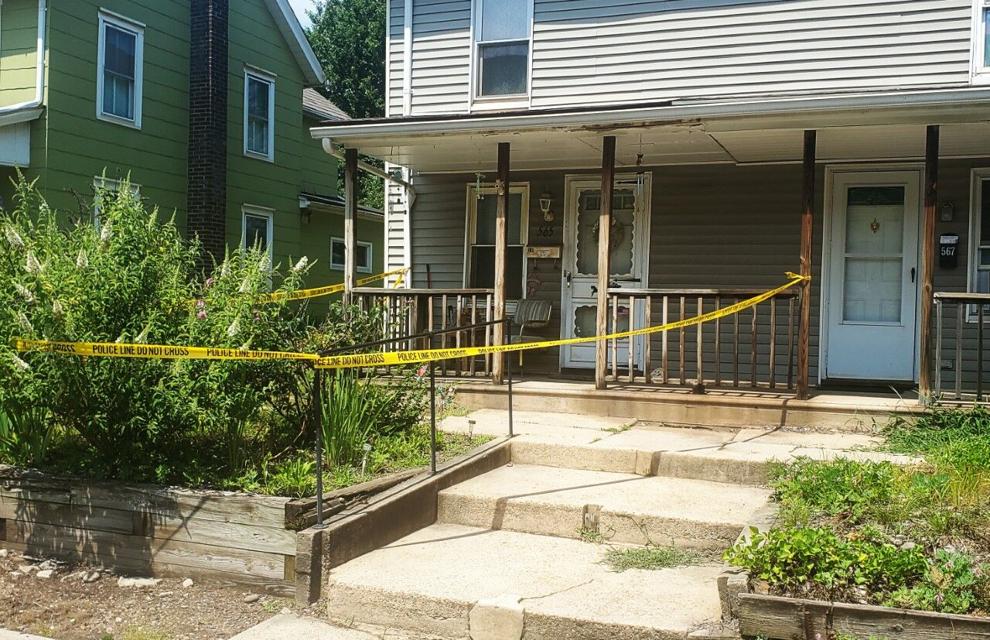 The report involved Louise Beagle, 72, and her son Jonathan Beagle, 38, who was attempting to barricade himself within the home, according to police.
Once on scene, a Patrolman reports Jonathan Beagle refused to exit the residence, claiming his brother Jeffery Beagle, 48, was hurt saying, "I am not coming out, he is hurt really bad." 
The Patrolman ordered Jonathan Beagle to exit the home. Beagle exited with a black knife. He was taken into custody. 
The Patrolman was able to enter the home and found Jeffery Beagle naked on his back on the staircase with a stab wound. Police said there was a large amount of blood throughout the residence. 
Jeffery Beagle was taken to St. Luke's Hospital, where he was pronounced dead just before 7:40 a.m. 
Jonathan Beagle was taken into custody by Pennsylvania State Police. During a formal interview, police said he admitted to entering his brother's room and stabbing him with a knife he found in the garage. 
Jonathan Beagle is charged with homicide, terroristic threats and strangulation. 
He is behind bars at the Carbon County Jail awaiting a preliminary hearing that is scheduled for Aug. 4.