POCONO TWP., Pa. - A fire tore through a majestic resort with a long history in the Poconos early Friday morning and into Saturday.
The fire at Pocono Manor Resort and Spa burned for more than 24 hours but was put out thanks to the hundreds of firefighters from seven different counties who responded.
Fire officials say it started as a small kitchen fire and ended up claiming at least half of the building the resort, affectionately called "The Grand Lady of the Mountains." The cause is still under investigation.
Crews spent the late morning and afternoon Saturday putting out hot spots and tearing down buildings. Pocono Township Volunteer Fire Chief Tom Kresge says he could have never imagined the resort would have ended up like this, and there were real challenges to firefighters. 
"We had wind gusts I'm going to say in excess of 50 miles an hour and that kind of fed the fire throughout the building," Kresge said.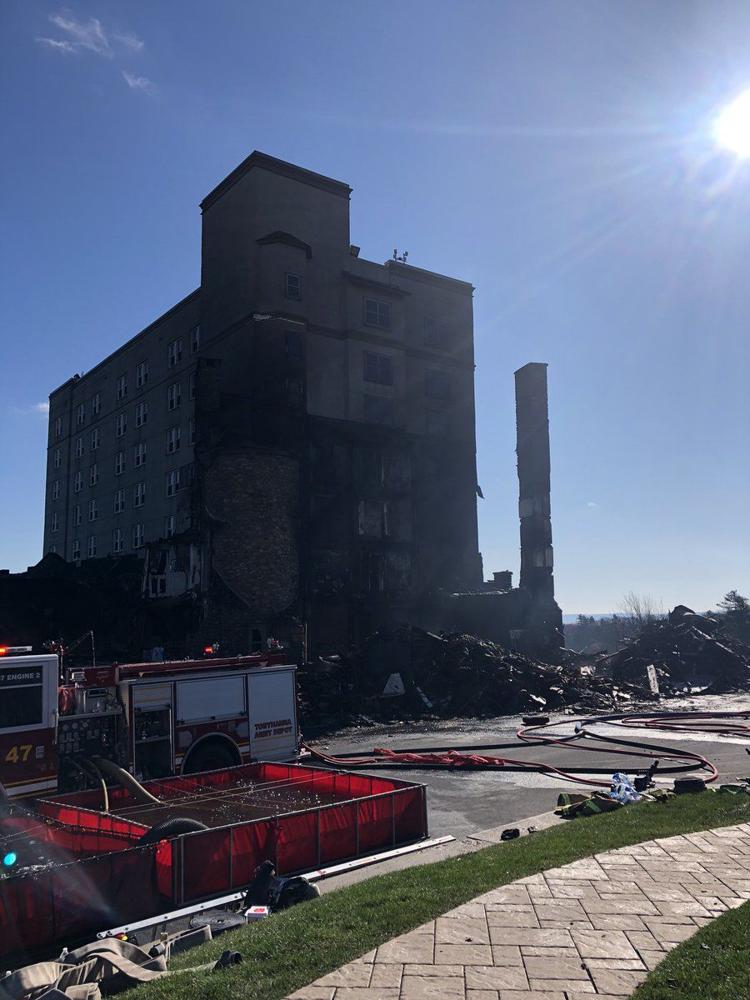 Speaking of feeding, The Salvation Army deployed three different canteen trucks from East Stroudsburg, Wilkes-Barre, and Boyertown. The organization served more than 1,200 hot meals to fuel the firefighters and other first responders throughout the entirety of their fight. 
"One of the important reasons why we're here is because all these firemen that are here are volunteers and so we want to show our support to them for what they do in this community," said East Stroudsburg Commanding Officer Major Gilbert Parkhurst. 
Others also came by to assist. Theresa Neyhart gave out hugs and she and her husband Daniel who live nearby delivered donuts and water to firefighters as a token of their appreciation.
"I wish it could be more. If I had more money I'd buy them all steak dinner, lobster dinner because you know what they're worth every penny," Neyhart said.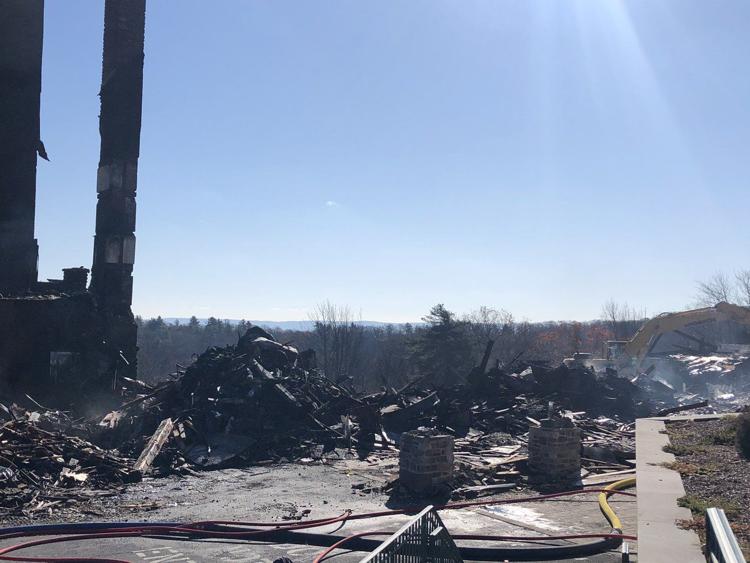 Neighboring resorts are helping out too by taking in families, hosting events, and hiring staff from Pocono Manor.
As for the fire, the general manager says 25 guest rooms were occupied at the time but everyone made it out safely.
Pocono Manor was scheduled to close at the end of the month for a two-year renovation.
The manor was built in 1902.