KLINE TWP., Pa. - A woman was flown to the hospital after her car crashed down a steep embankment in Schuylkill County.
It happened around 6 p.m. on Route 309 in Kline Township.
The car was pinned between several trees and had a crushed door. Rescuers had to cut the trees to get to her. They say she was awake and talking to medics.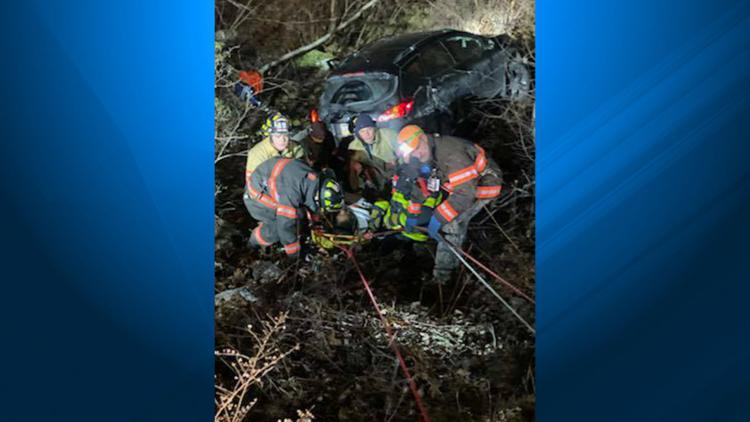 Fire crews say they responded to three similar wrecks in that area in the last month.
They say recent construction has resulted in some lines being re-drawn, and they're concerned some drivers may be confused.
A fire official we spoke with says a request has been sent to PennDOT to investigate.