TAMPA, Fla. - Many Pennsylvanians already know the Tampa Bay region for its spring baseball and beaches, and now, D.G. Yuengling & Son is giving its fans one more reason to soak up some Florida sunshine.
The Pottsville-based brewery has broken ground on a project that will expand and revitalize its campus in Tampa, where it has had a presence for the past two decades.
"We consider Florida our second home, and we are excited to invest further in the Tampa community by offering Floridians and tourists an immersive experience into our brands, how our beers are made, and our rich history as America's Oldest Brewery," said Wendy Yuengling, the brewery's chief administrative officer and 6th generation family member.
Yuengling's expansion to Florida began in 1999, when the family-owned company purchased the former Stroh's brewery and began production of its flagship Lager and other beers that summer.
The planned additions to the campus include a state-of-the-art pilot brewing system; a 15-story hotel; a restaurant serving fresh, local cuisine; private dining and conference rooms; an outdoor recreation area and beer garden; a multi-use concert and entertainment pavilion; and an expanded gift shop and coffee bar.
To oversee the development and opening, Yuengling hired Brent Wertz as the company's new vice president of hospitality.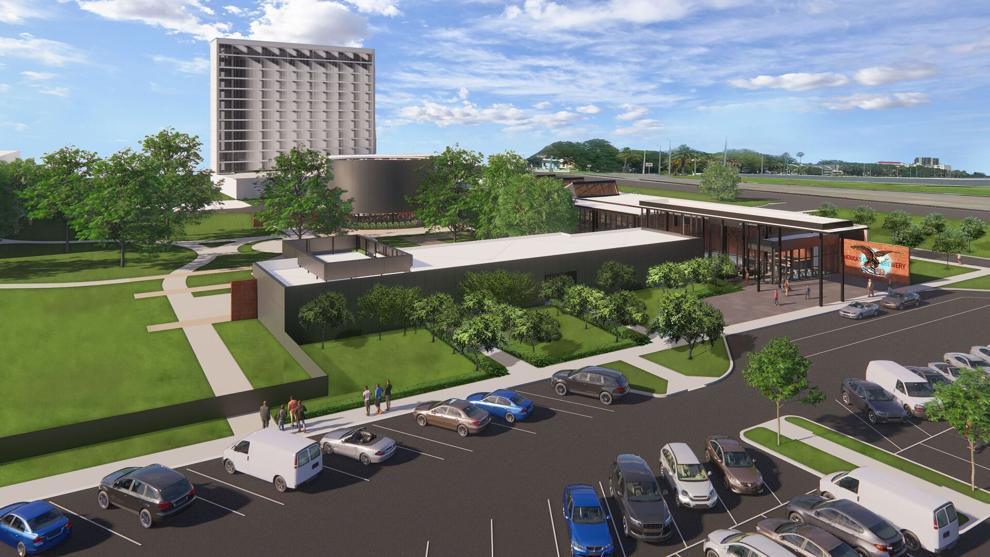 "I look forward to leveraging my 30 years of hospitality experience to build a world-class destination for America's Oldest Brewery here in Tampa, by bridging the local Tampa culture with the unparalleled history of Yuengling," Wertz said.
Yuengling's Tampa brewery is located near the Busch Gardens theme park and the University of South Florida's campus. It's located in a 25,000-acre area of the region that is known as the Tampa Innovation District, which is home to 4,100 companies and 74,000 employees and attracts four million tourists each year.
"This project by the Yuengling family is a keystone for the continuing revitalization of the Innovation District and will complement the incredible growth and development of The University of South Florida, Moffitt Cancer Center and the rest of the growing Tampa Innovation Partnership District," said Carlos Alfonso, founding principal and CEO, Alliant Partners and Alfonso Architects, which are developing and designing the new campus.
The project is expected to be complete in early 2022.
Pottsville-based D.G. Yuengling & Son has broken ground on a project to revitalize its campus in Tampa. Plans include the addition of a 15…