HILLTOWN TWP., Pa. - A wild chain of events played out in Upper Bucks County on Tuesday, including a raging house fire, SWAT teams surrounding the house, and finally, a call to the coroner.
The man who's dead is believed to be the same man who was arrested at that house and charged with multiple crimes a few months ago.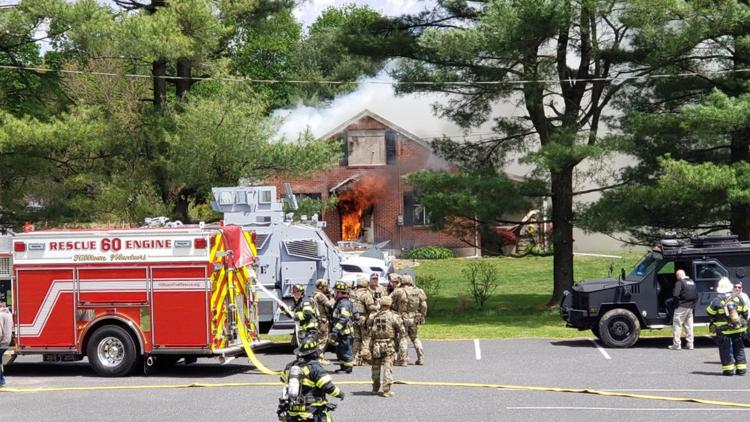 The incident started when officers got a report of an assault in the 600 block of Broad Street. Officers then responded to the 2000 block of Hilltown Pike, where they received a call of a person trying to either damage or break into the nearby Crossroads Tavern, said Chief Christopher Englehart, Hilltown Township police.
Tavern owner Mike Mrozinski knew something was wrong.
"I heard some loud outbursts, actually it sounded like eureka dynamiting it was so loud," he said.
They say the man believed to be Curtis Fish lives next door to the restaurant, and he was trying to kick in a large window at the front of the tavern.
"He was saying 'F you, F you.' I told him to get out of here. I ran back in, got my phone and dialed 911," Mrozinski said.
However, police had already been called about another incident.
"Police had already received a call on Broad Street that he rolled someone over on his motorcycle," Mrozinski said.
Police then arrived at the tavern. The man believed to be Fish then went into the house where he lived on Hilltown Pike before officers could engage him, Chief Englehart said.
At one point the man was throwing explosive devices like fireworks out of the house, Englehart said.
Smoke started coming from the house shortly after the man went into it, Englehart said.
Firefighters put out the blaze cautiously, with the help of SWAT members. Investigators did find more explosives inside the home, and detonated them in the yard.
Back in January, that house on Hilltown Pike was where 48-year-old Fish was arrested. Fish was charged with holding a woman against her will, beating her, and raping her, according to court records.
"We believe it's the same subject involved. But we are still early on in it, investigating it, we're trying to make a determination on whether that is accurate," Englehart said.
The county coroner's office will perform an autopsy Wednesday.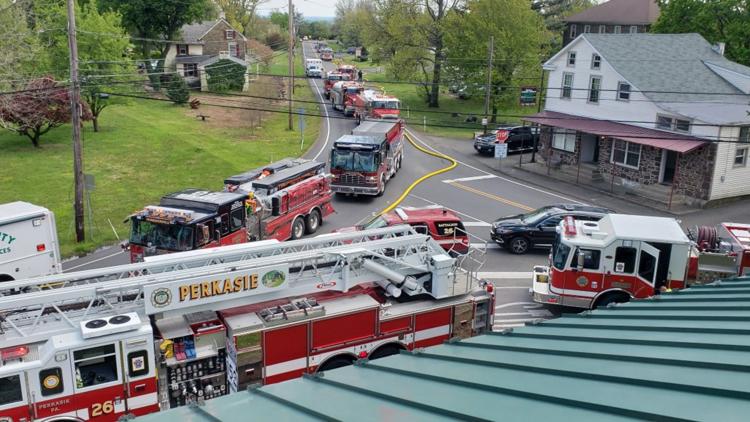 No police officers or firefighters were injured.