READING, Pa. — The Berks County commissioners took a first important step Thursday toward the long-term goal of restoring passenger rail service between Reading and Philadelphia.
The commissioners unanimously voted to approve the creation of a tri-county passenger rail authority jointly with Chester and Montgomery counties.
The authority will be named the Schuylkill River Passenger Rail Authority, or SRPRA.
"This is a great step forward, moving transportation forward in this region," said Greg Downing, the executive director of the South Central Transit Authority, which oversees BARTA. "I think it's a vital step in allowing connectivity from Reading to Philadelphia."
"This will be a great benefit for the area," Downing added. "This will do a myriad of things for opportunities as well as get people out to appointments, to job opportunities."
More than a year ago, a tri-county passenger rail committee was formed to look at the efforts to restore passenger rail service between Reading and Philadelphia, which ended in 1981. 
The committee was an outcome of studies from the Pennsylvania Department of Transportation and the Berks Alliance, a local group that endorsed the restoration of the service.
The plan calls for an authority to consist of a nine-member panel, and would include one commissioner from Berks, Chester and Montgomery counties.
The Montgomery County commissioners also voted Thursday to form the authority; the Chester County commissioners will vote next week.
Prior to the Berks vote, a public hearing was held during which the commissioners heard overwhelming support for passenger rail service from numerous community and business leaders and a few residents.
Commissioner Christian Y. Leinbach said the formation of an authority does not guarantee the return of passenger rail service, but that the county has never come this far during previous attempts to restore passenger rail.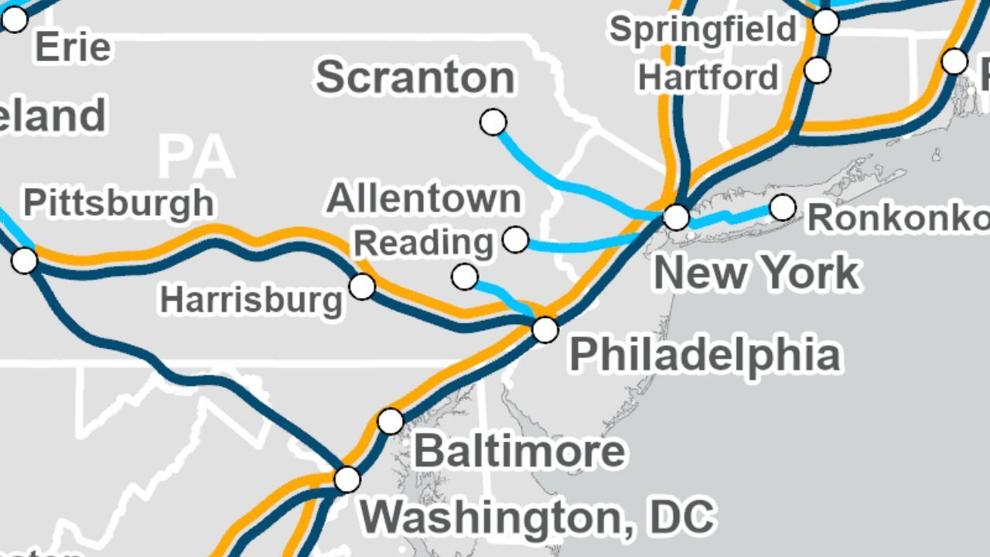 "Every study ended with the study, and nothing happened," Leinbach said. "It's not about going from Reading to Philadelphia; it's about opening up Berks County to the largest population center and economic center in the Western Hemisphere."
Leinbach was referring to the corridor between Boston and Washington, D.C.
"There are a lot of questions that need to be answered, but until the authority is approved, we can't negotiate with Amtrak, we can't negotiate with Norfolk Southern or SEPTA, we can't accept funding and we can't expend dollars," Leinbach said.
The life of an authority in Pennsylvania is 50 years. However, Leinbach said this authority will require another vote in three years for it to go forward for the additional 47 years.
The benefit to that is that all the unanswered questions, including costs and available subsidies, will be answered.
"Passenger rail could be the critical catalyst that makes Berks County a powerhouse county in southeast Pennsylvania," Leinbach added.
Jennifer Murray, the superintendent of the Reading School District, said passenger rail would remove barriers and create new education and labor opportunities for the district's 18,000 students and their families.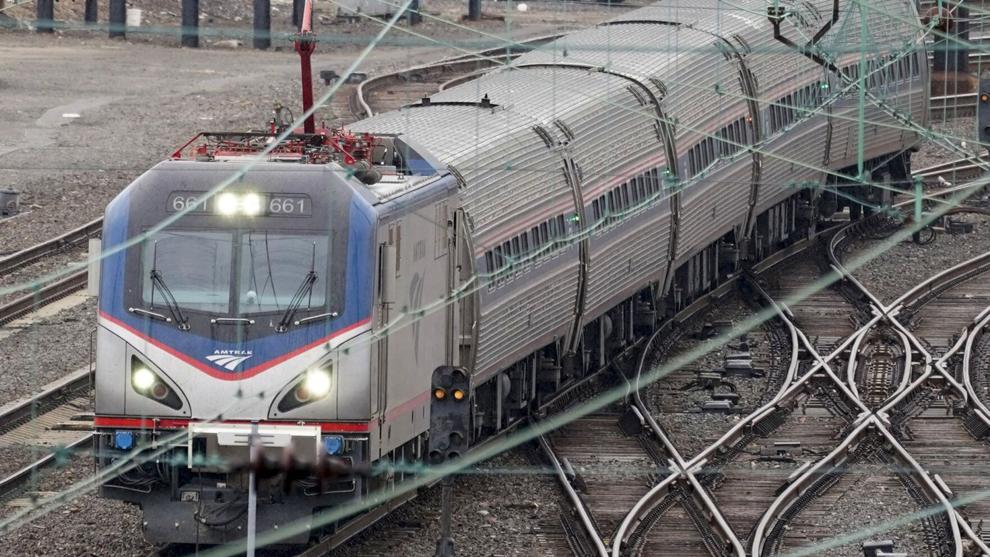 "Passenger rail would allow for residents to commute to and from southeastern Pennsylvania, where salaries and wages are higher," Murray said, "which in turn, will generate more local earned income tax revenue. Increased real estate and earned income taxes provides local resources to support educational opportunities for our students and reduces our reliance on state funding."
Paul Janssen, the director of Excellence in Local Government at Albright College, said the creation of an authority is worthy of the political and taxing support from the county.
"The ability of businesses in Berks County to recruit and employ a labor force outside of their alliance of automobile access is a game changer for Berks industry and commerce," Janssen said.
John Loyack, president of Alvernia University, cited data that suggests passenger rail will generate $1.4 billion in regional income and will increase property values by $1.1 billion.
"This initiative has the potential to create significant improvement for Berks County students, schools and the community at large and provide greater access to the advantage of quality education programs offered by Berks County colleges and universities," Loyack said. "More importantly, it creates the next key driver to invest in downtown, and we'll create a wave of investment in housing, retail, restaurant and commercial development in our city."
John Weidenhammer, Wyomissing, representing the boards of the Berks Alliance and the Greater Reading Chamber Alliance, called the project a game changer.
"The restoration of passenger rail service along the Schuylkill River corridor will dramatically, positively change the trajectory of our community," Weidenhammer said.
"Rail restoration is a large economic development effort which will have a lasting positive impact on the economy of the region," he added. "For too long, we have been cut off from an affordable means of transportation to Philadelphia, and as Reading has become increasingly disconnected and [become] an isolated city, now is the time to act."
Darlene Garcia, executive director for the Berks Latino Workforce Development Corporation, said increased transportation opportunities are vital for the growing Latino population.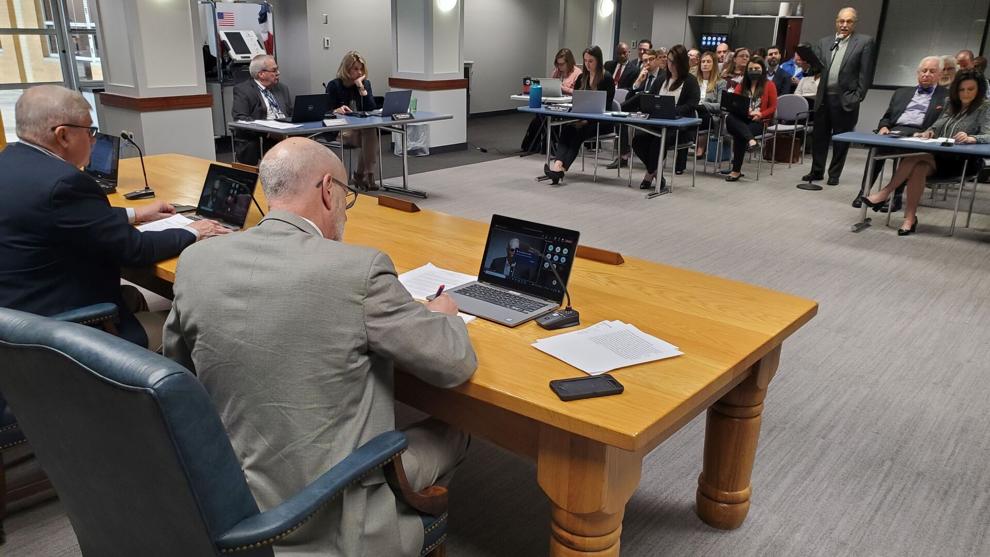 The comments regarding the benefits of passenger rail continued for about an hour, taking up most of the commissioner's weekly meeting.
But one Reading resident did speak negatively about passenger rail. Harry Stouffer said the trouble is that nobody in the room ever worked on the railroad and that they know nothing about them.
"Cost is a big factor," Stouffer said. "Passenger service makes no profit; Amtrak makes no profit and bus service makes no profit. Taxpayers support it."
Stouffer said average workers will be unable to afford the service.
"The county is going to have another authority, and this one is going to be astronomical," he said. "Who's going to pay for it? The taxpayers."