RICHLAND TWP., Pa. - Two brothers were charged Thursday after a man's body was found in Bucks County.
Anthony Gamble, 19, and Josh Gamble, 17, face several charges, including homicide and conspiracy, Bucks County District Attorney Matt Weintraub said in a news conference Thursday afternoon. Josh Gamble is a minor, but he will be charged as an adult, Weintraub said.
The Gamble brothers, both of Somerset, New Jersey, were arraigned Thursday night and are being held without bail. 
A state trooper found the brothers and the man's body around midnight Thursday in the 500 block of East Pumping Station Road in Richland Township, just outside of Quakertown, authorities said.
The trooper spotted what appeared to be a disabled silver Subaru on the road with its blinkers activated, just north of Heller Road outside of Quakertown. The trooper then saw a second vehicle, an Audi, parked within 100 feet of the Subaru, Weintraub said.
While walking toward the Audi, the trooper saw a man lying on the ground in the woods nearby. The trooper yelled to him but got no response, and police then detained the man, later identified as Josh Gamble.
Gamble had blood on the top part of his shoes and was wearing a work glove on his left hand, Weintraub said.
Police then heard another man, later identified as Anthony Gamble, running through the woods and towards the Subaru, Weintraub said. Police were able to stop Anthony before he reached the vehicle and detain him as well. Anthony had blood on his shoes and on his shirtsleeves, Weintraub said.
Two work-type, coated gloves were found in his pants pockets, Weintraub said.
As the investigation continued, police located a substantial amount of blood inside the Audi and requested backup.
A large knife was found in one of the vehicles, Weintraub said.
Police then searched the nearby woods and found a man's body, Weintraub said. There were stab wounds on the man's head, neck, upper chest, and arms, Weintraub said.
The victim's identity has not been confirmed, and an autopsy is scheduled for Friday.
The two brothers have no apparent connection to the area, Weintraub said, but he did not comment on if or how the brothers knew the victim or what may have led to the death.
Authorities are under the presumption the homicide happened in Bucks County, but the investigation is ongoing, Weintraub said.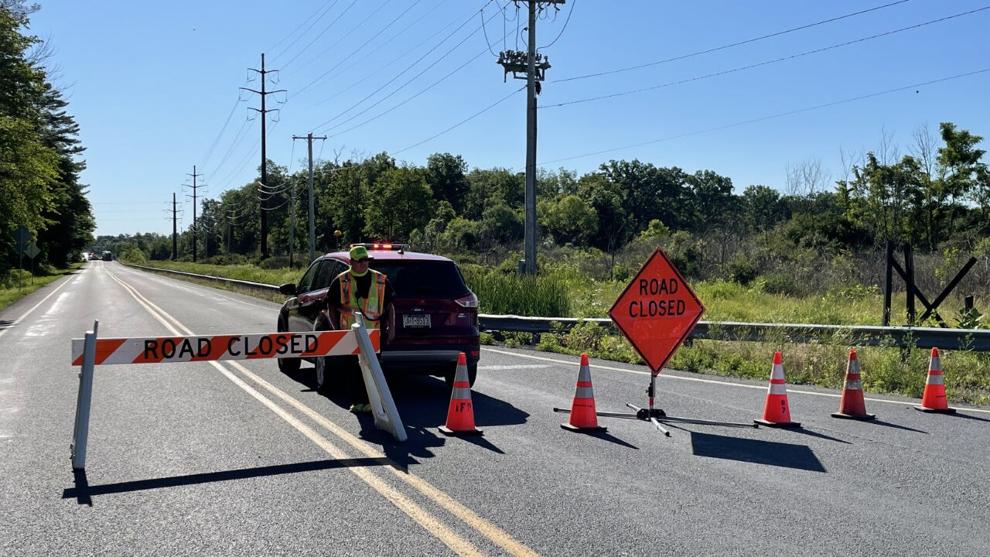 Authorities cleared the scene around 10:30 a.m. Thursday.
Police said there is no threat to the public.