NORTH COVENTRY TOWNSHIP, Pa.- The devastation from a fire Thursday night at the Ashwood apartments in North Coventry Township doesn't look better by the light of day.
The complex on Worth Blvd. was completely destroyed in the blaze. Dozens of people lost everything and were left homeless.
"I came down 422 and you could see it and my son's like 'mommy, it's bad' cause you could see the black smoke," says Joyce Linsinbigler, a former resident of the Ashwood apartments.
It didn't take long for the community to respond. Within a few hours North Coventry Fire house started filling up with donations for the victims.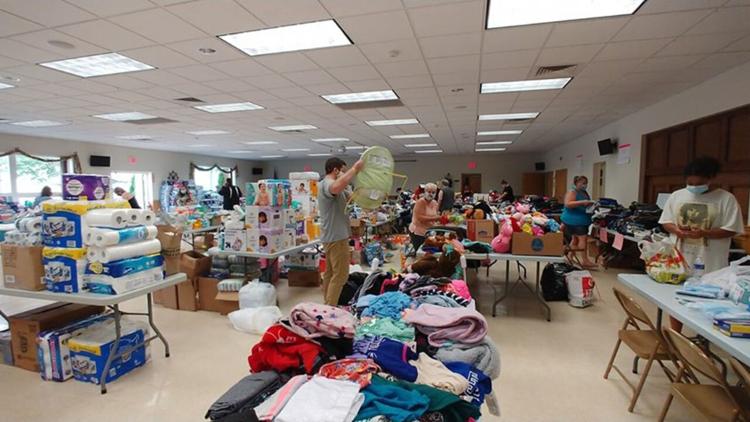 "The biggest thing I've ever seen was a house fire and the house was totally destroyed," says Josh Park, pastor of Branch Life Church in Pottstown. "This was 45 house fires."
Park is coordinating donation efforts and other organizations are helping with housing. Park says what the community has given far exceeds the need for the victims. "There's 45 families, this is enough for like 400 families," says Park.
Organizers plan to keep donation sites open for the victims as long as they need them. The surplus of donations will be distributed to other organizations so they can help families struggling because of COVID-19.
They are asking if people want to donate further they do it online with monetary donations.