BUCKINGHAM TWP., Pa. - An explosion leveled a home in Buckingham Township, Bucks County.
Buckingham Police and Midway Fire Company were called to the 4300 block of Biddeford Circle in the township's Doylestown section Tuesday morning.
"The local neighbors heard the loud explosion," said Sgt. William Moffett, Buckingham Township police. "We have had reports of approximately two miles away of hearing the loud explosion."
Arriving crews found extreme damage to the house, township police said in a news release.
"There was no visible fire. Like I said, when we got here nothing has really changed from what you see right now," Moffett said.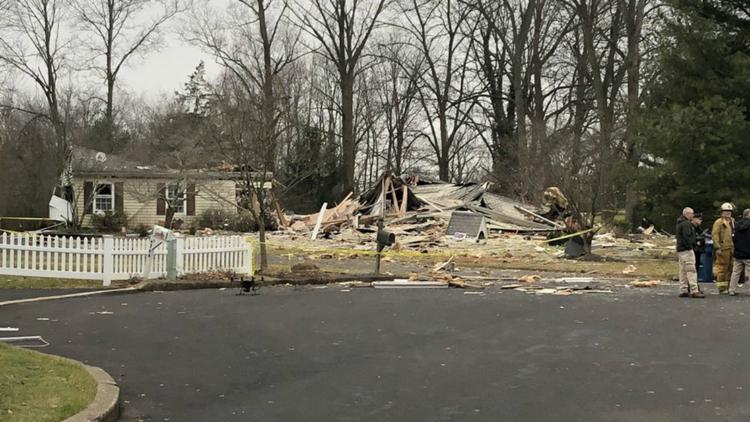 The family was at work at the time and there were no injuries, police said.
Township police detectives and officers are assisting the fire marshal with the investigation, police said. Electric utility company PECO cut electricity to the neighborhood while police investigated. 
The area does not have natural gas service, and the explosion may be the result of a propane leak, police said.
A GoFundMe page has been set up for the family who lost their home in the explosion.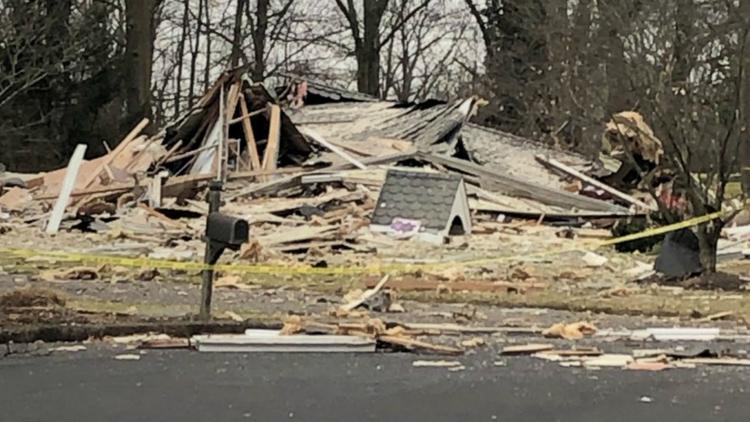 Investigators say the incident does not appear suspicious at this time.
Steven Brush lives on Biddeford Circle. He says he was getting ready to go work when he heard a blast.
"I just got done with my shower and I was in the upstairs bathroom, actually putting in my contact lenses in and there was a tremendous boom. I even bounced up off the floor almost," Brush said.