RICHLAND TWP., Pa. - Around 1 p.m. flames and black smoke shot out of a car after it crashed into a building along East Union Street in Richland Township, just outside Richlandtown Borough in Bucks County.
Stephen Lunny, 32, from Richland Township, died in the crash, according to the Bucks County coroner.
One man who who lives up the street saw the aftermath.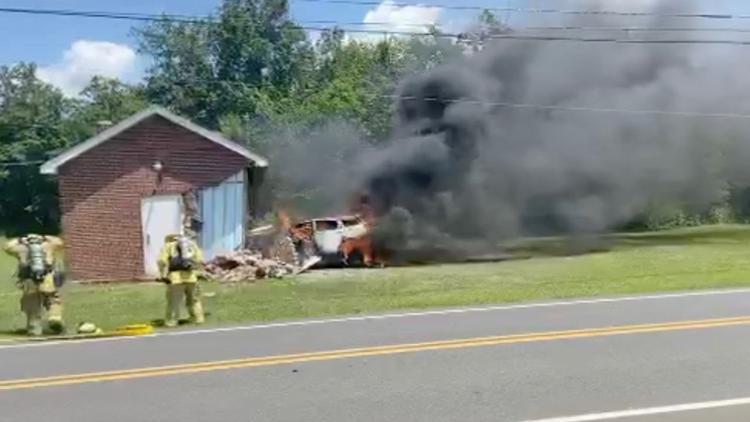 "Heard a loud bang, came down, to see what was going on, saw smoke down the street...the car caught fire," said Woodrow Morgan of Richland Township.
Richland Township Firefighters sprayed water on the scene as worked quickly to put the fire out.
The Bucks County coroner was called to the scene but has not yet identified the victim.
"I've seen accidents before, I mean I felt helpless," Morgan said.
Richland Township police could be seen taking photos as they investigate the cause of the one-vehicle crash.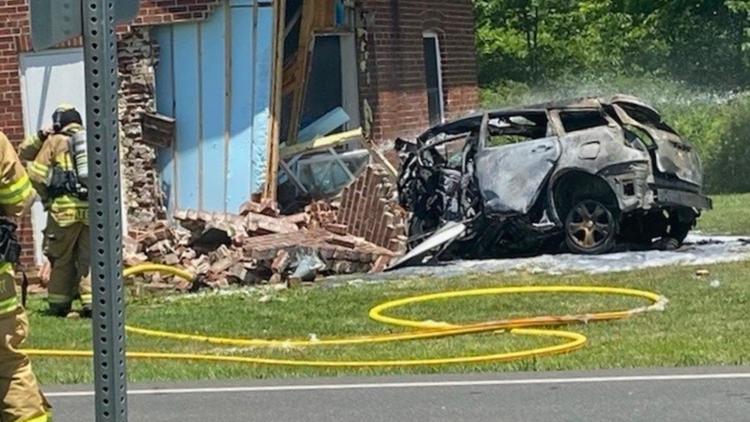 An eyewitness praised the quick response from fire and police.
"It was good," said Morgan. "They did what they could. I just kinda stayed outta the way."
The road remained closed for a majority of the afternoon.