BUCKINGHAM TWP., Pa. - Police in Bucks County revealed the cause of an explosion that destroyed a home on Tuesday.
An accidental ignition of a propane leak in the home's basement caused the explosion at the 4300 block of Biddeford Circle in Buckingham Township, township police said in a news release.
Arriving crews found the home destroyed, with a large debris field around it, police said.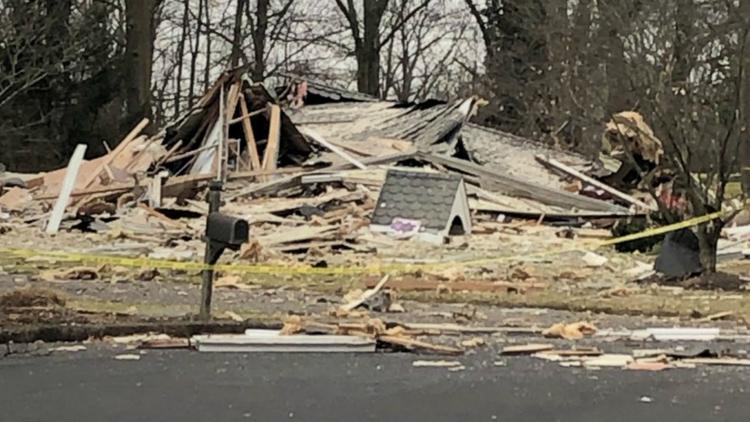 All residents were accounted for, and nobody was hurt, police said. No one was home when the explosion happened.