DOYLESTOWN, Pa. - High winds overturned bleachers at Central Bucks West High School.
The bleachers were left twisted and mangled. Nobody was injured in the incident.
We appreciate the support today from so many who checked in. While the high winds damaged our field, it didn't damage the heart and soul of West. Most importantly, nobody was injured.

— CB West High School (@CBWestHS) August 4, 2020
That was just some of the damage in an area that got hit hard by the storm. The roof of Children's Village daycare at Doylestown Hospital was partially torn off. No injuries were reported. 
Bucks County government officials said a tornado was not confirmed, but the winds were strong enough to overturn vehicles in the hospital parking lot.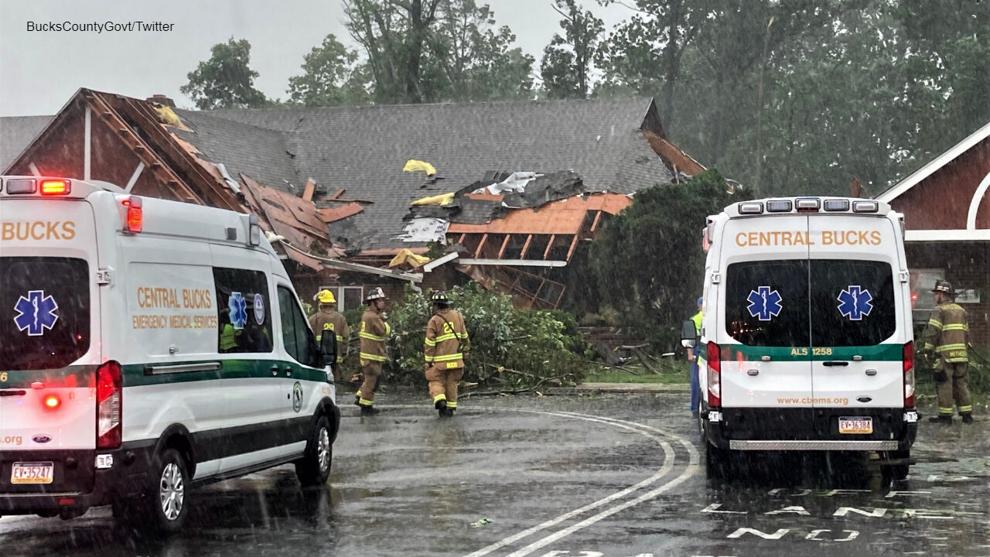 County officials also reported several water rescues and downed trees.
The storm also left thousands of Bucks County residents without power.