FRENCHTOWN, N.J. - Studio Route 29 is a new art studio for people with developmental and intellectual disabilities. It offers classes, programming, and open work time.
Artist Mick McDonough loves to weave.
"Learning some new things every day," said McDonough.
Artist Sean Bodine is all about comics.
"He wants to turn into a human to help his owners," Bodine told us about a cat in one of his comics.
The talent at Studio Route 29 is endless.
Here, as an artist named EJ paints his favorite character into his creations, Kate House colors.
"I did a thistle," said House. "I like art because it expresses how I feel."
The space in Frenchtown has countless ways to spark creativity.
"Rugmaking, sculpting, drawing, painting, filmmaking, video, poetry," said Kathleen Henderson, the executive director of Studio Route 29.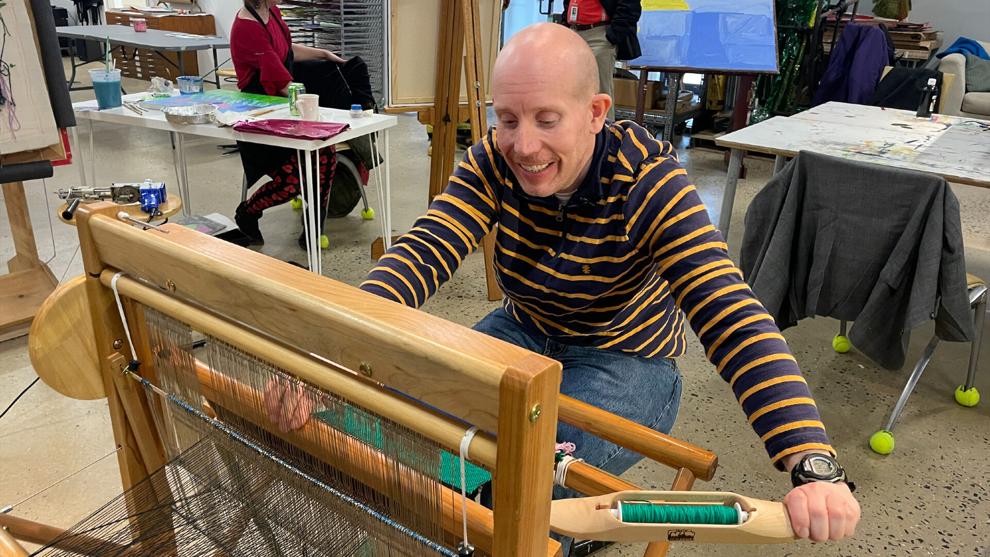 Among the artists are Delaware Valley students, who are part of the FIERCE program.
"I actually helped curate the first Film for Friends," said Theo Baransky, another artist.
Baransky is a movie mastermind.
"In that room is a wood shop," said Baransky.
Artists pick projects based on passions. Christian Turner put together a TV, which he uses to share the weather.
"It might be cold or sunny out," said Turner. "Got some clear skies."
The gallery's inaugural show kicks off Feb. 18. It's called "Spring is Coming with a Strawberry in the Mouth."
"It's going to be really exciting," said Henderson. "Learning a new way to communicate is great for anyone, but it's also particularly wonderful for those who may not communicate in ways that we often do."
The studio proves the process of making art can be just as beautiful as the pieces themselves.
"Wow," McDonough says as he works. "Isn't this really amazing or what?"
Studio Route 29 will also be curating an exhibit at ArtYard in March. The studio is located at ArtYard's old space on Trenton Avenue.