HARDWICK TWP., N.J. - A fire continues to rage at a popular hiking spot in Warren County, New Jersey next to the Delaware Water Gap National Recreation Area.
State and federal crews are not only battling flames at Worthington State Forest, they're also battling very steep terrain to get to the fire that's been burning since Sunday afternoon.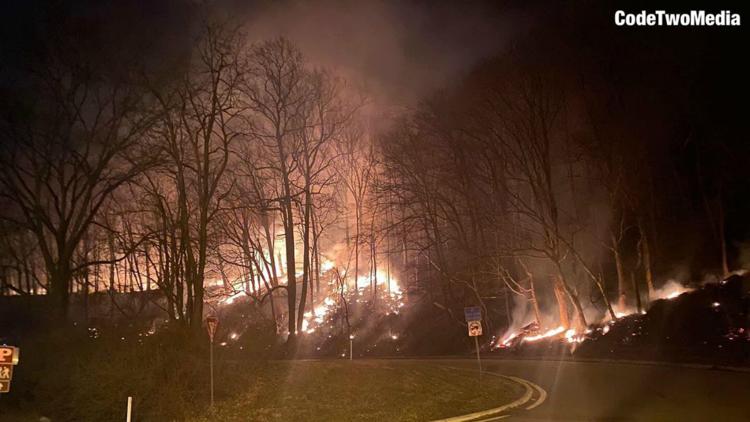 The incident commander at the scene told 69 News that crews on the ground along a very rugged mountainside are essentially fighting fire with fire.
The brush fire broke out around 2:30 p.m., in an area just over the New Jersey border right next to the Delaware Water Gap National Recreation Area.
It started along the Red Dot trail, a popular but difficult loop through the State Forest, that eventually overlooks the Water Gap.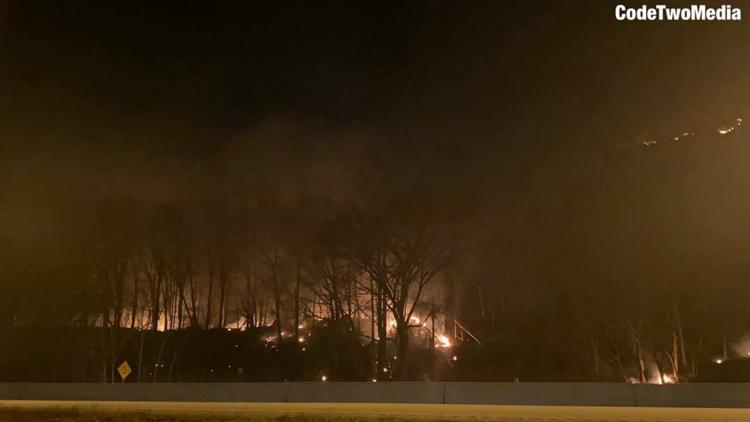 "We sent some crews in there, our helicopter," said Incident Commander Eric Weber. "Our helicopter worked the fire until dark."
When night fell, Weber said crews made the mile trek to begin battling the fire on the ground.
"It's pretty steep and rugged," Weber said. "It's probably the steepest terrain in the entire state of New Jersey."
Weber said they are fighting the fire directly and indirectly, using the existing trail to essentially fight the fire with more fire.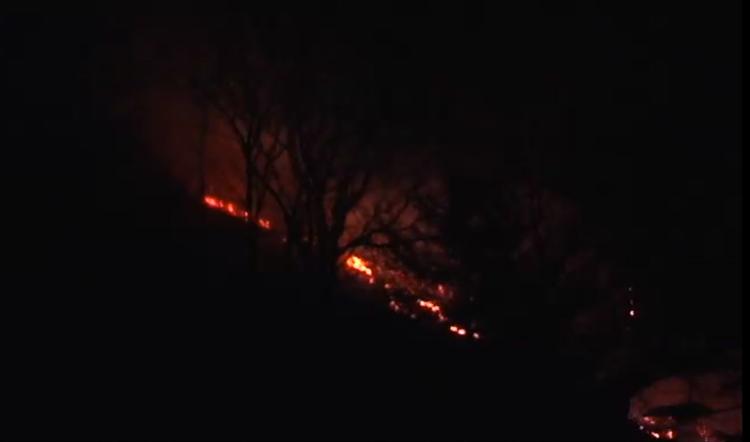 "The Red Dot trail is a pretty good fire break," he said.
This method makes the fire look like it was worsening, but it is only helping their cause. Water is limited due to the terrain and only accessible via helicopter.
"Operations will probably go throughout the night," Weber said. "Then in the morning, they'll reassess an operational plan and probably bring the aircraft back in and continue to work on the fire then."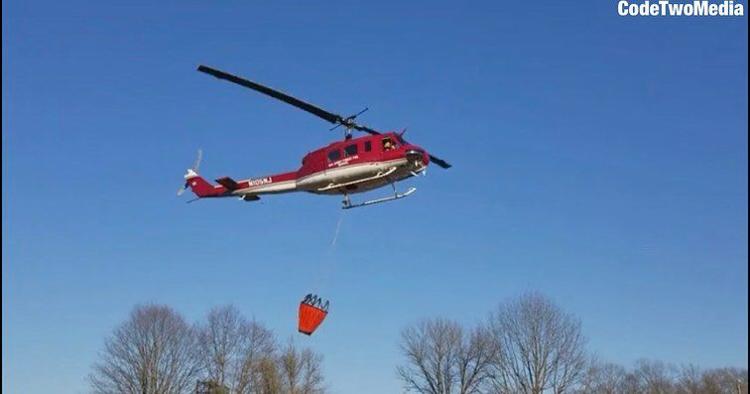 The commander said fire season is usually mid-March to mid-May, but because of the mild winter mixed with a warm and sunny February day, it made the brush more susceptible to sparking a fire.
Crews remained at the scene into the morning.
The cause of the fire is under investigation.