Alleged victims of former Warren County Sheriff Edward Bullock say they won't give up their fight for justice.
They rallied Tuesday on the steps of the Warren County Courthouse, the place where the alleged abuse survivor who goes by the initials W.M. said Bullock molested him numerous times when he was a child.
"In this very building behind me, I was repeatedly molested by former Warren County Sheriff Ed Bullock. Nothing was ever done to stop it. As his despicable behavior became more outlandish and flagrant, I was ultimately raped in the back of a sheriff's vehicle one night," W.M. told the crowd of about 20 people gathered on the courthouse steps.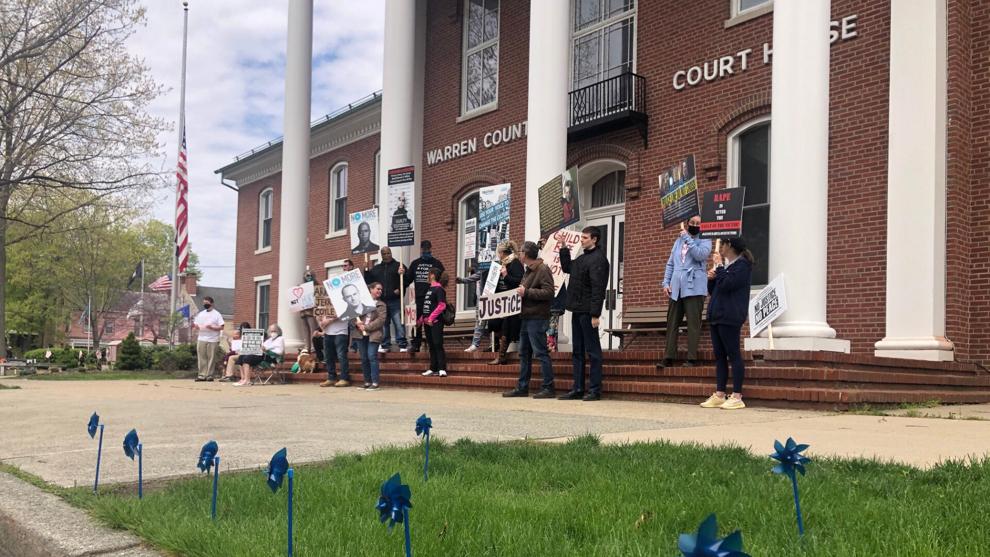 Bullock, who was sheriff from 1982 to 1991, was accused of molesting numerous boys in county custody. He pleaded guilty to official misconduct in 1992 and served nine months in jail after getting caught in a state police sex sting.
A criminal trial in 2015 for the rape of a 10-year-old boy ended in a hung jury and Bullock died shortly after. But several civil suits have been filed to hold county officials accountable.
Victims like W.M. and activist Jack Jeffress, who said he was also raped by Bullock and filed a civil suit, said the county has never apologized or acknowledged the abuse that took place.
They're calling on the current county commissioners to do so.
A lot of the residents around here [Warren County] don't even know what's going on because they [county officials[ kept it so quiet and tried to suppress information. Basically, we're out here to make some noise, bring awareness and pressure the county to do something," Jeffress said.
A spokesperson for Warren County said since the matter involves litigation, it would be inappropriate to comment.