The end appears to be very near for the struggling Phillipsburg Mall in Warren County, New Jersey.
One of the mall's few remaining tenants, Two Rivers Roller Derby, told 69 News Monday that they and the other tenants inside the mall received a notice of eviction Monday telling them they have 30 days to get out.
We have not been able to confirm that with mall management.
The once thriving mall that opened in the late 1980s has been struggling for years. Just recently, two of the mall's former anchor stores, Sears and Bon-Ton, were torn down.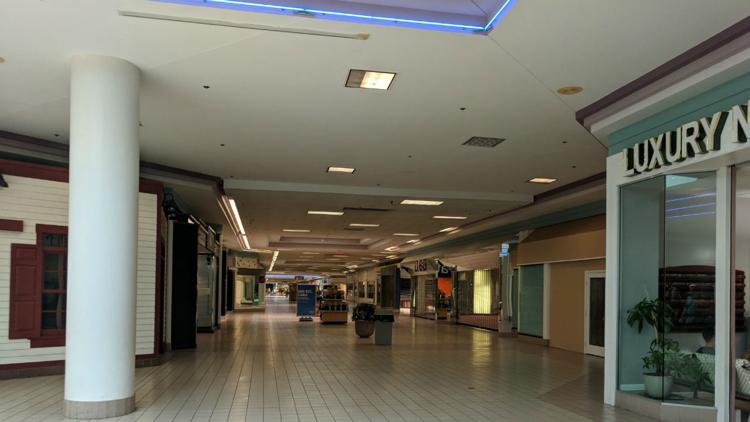 Two Rivers Roller Derby opened a practice facility inside the former Old Navy store earlier this year.
"We lucked out and got a really great price for all the space that we were able to get in the Old Navy. We set up a track, we had started decorating, we had cubbies and lockers for each of our players," said Jessica McGinley with Two Rivers Roller Derby.
Now they tell us they have until January 23 to find a new location.
Others not wanting to go on camera for fear of retaliation from the mall ownership say every year the mall has been losing more tenants.
69 News obtained a copy of the letter to business owners. It tells them they have 30 days to vacate the premises. Also, any items left behind will be disposed of by mall ownership.
The mall is owned by New York company Namdar Realty Group. They haven't returned our calls for comment but on the company website it lists the Phillipsburg Mall as currently being de-malled.
Business owners also feel the timing of the notice could have been handled better, not at a time where people are making up for lost revenue.
"It feels a little more painful coming just a couple days before Christmas, in the middle of Hanukkah," McGinley said.
Some business owners say they are contacting storage units to house their merchandise, and others say they are just trying to get through the holidays before figuring out what to do.