GREENWICH TWP., N.J. - Walking through the shadow of death is a phrase all too familiar for 97-year-old Gordon Kobler.
"I will fear no evil, thy rod and staff they comfort me," Kobler read from the 23rd Psalm.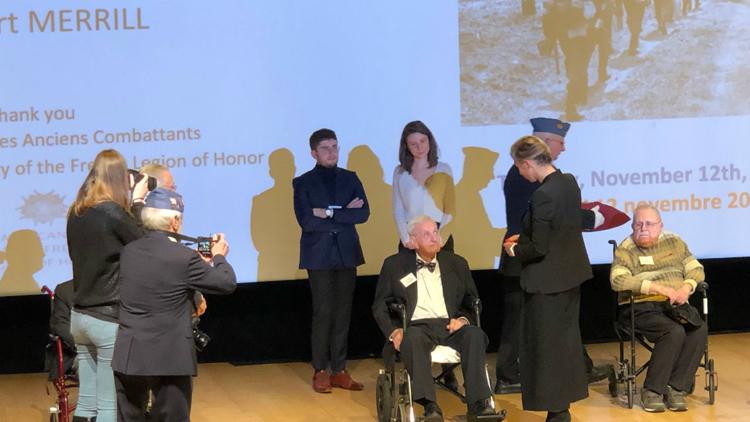 The World War II veteran from Warren County, New Jersey recalls marching into Metz, France in the fall of 1944 and overtaking the city as if it were yesterday.
"Every night we'd end up in a building, go from town to town, end up in the basement," Kobler said.
Kobler says it was his faith that saw him through the darkness. Every morning, and every night, he and his fellow soldiers used to read from the Bible reciting the 23rd Psalm.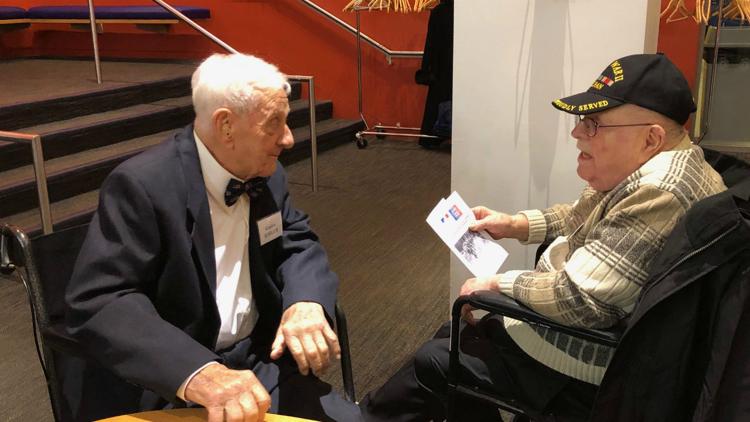 "I'm still here, I just think this had something to do with it," he said, holding up the Bible that he's kept for more than 75 years.
With that old military Bible in hand, Kobler headed to New York this week to receive the biggest award of his life. Beaming with joy, and tears beginning to well in his eyes, Kobler accepted a French Legion Award from the French consulate. It's the country's highest honor.
"Unbelievable," Kobler said, smiling. "[It's] the greatest honor that I've ever received."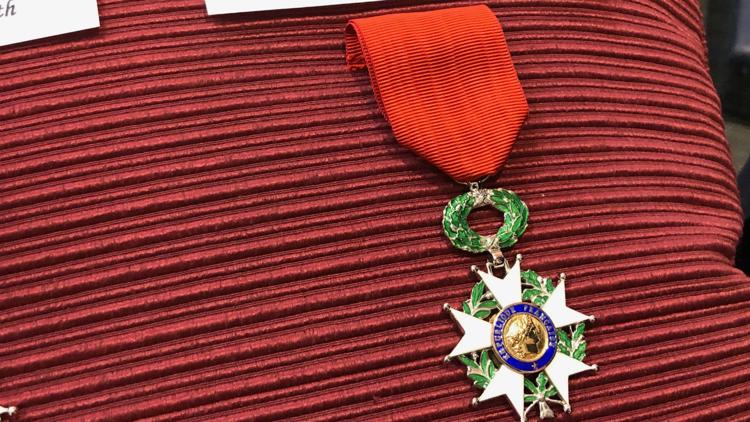 His children, grandchildren, and great grandchildren all looked on with pride. "My grandfather is an amazing role model to everyone in our family, he's just an incredible person, his spirit, his joy," Kobler's granddaughter Danae Grade said. [It's] just so amazing to be here with him."
Kobler says sometimes he wonders why his life was spared, while so many of others never made it home to receive an award. However, he does believe there was a reason
"I figure that when I was born that it was already planned for all the things that have happened to me," Kobler explained.
That's why he plans to live out all of his days with purpose, love, and faith.
"Surely goodness and mercy will follow me all the days of my life and I will dwell in the house of the Lord forever," Kobler said, reciting the final words of the 23rd Psalm-his everyday prayer, and his hope.