NORTH WHITEHALL TWP., Pa. -- Two people were killed in a crash on Route 145 in Lehigh County.
A FedEx truck and motorcycle were involved in the wreck around 3 p.m. Sunday between Clearview Road and River Drive in North Whitehall Township.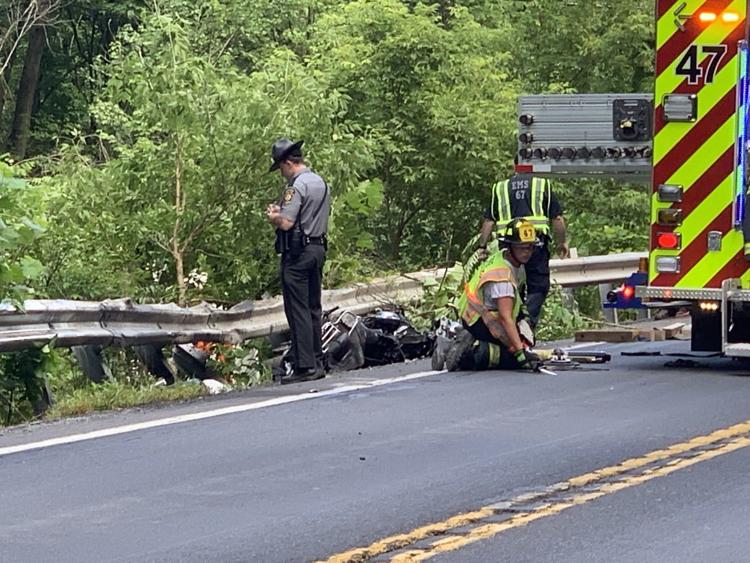 The truck was over the guardrail and off the road, and a motorcycle was seen lying on the side of the road near the FedEx truck.
A bystander said they think the truck driver was ejected from his vehicle.
The Lehigh County coroner's office was called to the scene, and said two people died. Their names have not yet been released.
Route 145 was closed between Clearview Road and Neffs Laurys Road.
State police are investigating.