The_Old_Schoolhouse_The_Homeschooling_Primer.jpg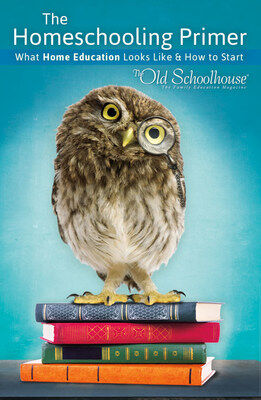 As featured on
GRAY, Tenn., Sept. 29, 2020 /PRNewswire/ -- When parents heard for the first time that their children's schools would be shuttered and that schoolwork must be completed remotely, they became homeschoolers overnight. Or did they? Is homeschooling simply doing your schoolwork at home? Many families who have been homeschooling for years gently would say, "No," and come alongside families affected by the current pandemic to demonstrate that homeschooling can be a way of life, not just a chore to get through each day. Countless parents have taken to social media to express their frustration and concerns with teaching their kids at home due to the virus. While trying to balance work with making sure their children are paying attention to Zoom classes and completing their assignments diligently, parent patience is running thin. Some of these families are sticking with the public school option for various reasons, but homeschooling companies such as The Old Schoolhouse® are providing resources for families interested in exploring the flexibility that homeschooling has to offer so they do not become overwhelmed by trying to adhere to a strict schedule mandated by others.

Sign Up for Breaking News
Get local Breaking News alerts sent directly to your inbox.
Humidity:

78%

Cloud Coverage:

63%

Wind:

3 mph

UV Index:

3 Moderate

Sunrise:

07:19:12 AM

Sunset:

06:13:26 PM
Today
A bit warmer with clouds and some sunshine; a late-day shower in spots, mainly north and west.
Tonight
Partly to mostly cloudy and mild with patchy fog late; a stray shower, mainly north and west.
Tomorrow
Areas of morning fog and spotty drizzle, then warm with clouds breaking for intervals of sunshine.