Top Stories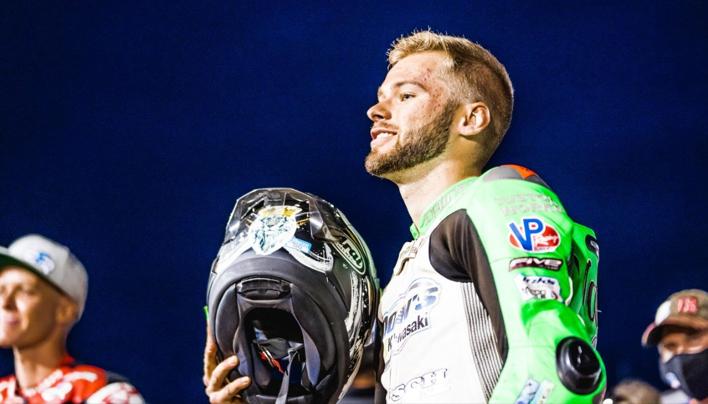 Berks Regional News - WFMZ-TV 69News
Varnes, a 24-year-old Pennsylvania native, was involved in an on-track incident in the Production Twins Main Event at Weedsport Speedway on Saturday evening, according to AMA Pro Racing. 
US and World News
| | |
| --- | --- |
| | Police say at least six people are dead and 24 were wounded in a shooting at a July Fourth parade in a Chicago suburb, and officers are sea… |
| | |
| --- | --- |
| | Phan Thị Kim Phuc, the girl in the famous 1972 Vietnam napalm attack photo, is escorting 236 refugees from the war in Ukraine on a flight f… |
The Italian government has declared a state of emergency for much of the rain-parched north, freeing up 36.5 million euros (about $38 milli…
| | |
| --- | --- |
| | Sacramento police say one person has been killed and four were wounded in a shooting outside a downtown nightclub. Police Chief Kathy Leste… |
| | |
| --- | --- |
| | Bryan De La Cruz hit a two-run homer off the foul pole in the 10th inning to keep the Miami Marlins' domination of the Washington Nationals… |
Inside Your Town
Berks Regional News - WFMZ-TV 69News

The authority was formed by Berks, Chester, and Montgomery counties with the goal of restoring passenger rail service between Reading and Philadelphia.

Business News - WFMZ-TV 69News

From beer slushies to an app for restaurant recommendations, local businesses are making moves in your neighborhood this week.
| | |
| --- | --- |
| Enjoy Candy Riddles - the sweetest match 3 puzzle! Cute cookies and colorful candies with fun animations will certainly get you hooked! Jam… | Solitaire Farm: Seasons, the classic solitaire card game which allows you to train your brain with different solitaire game puzzles while e… |