Stay up-to-date on breaking news, weather and entertainment with "Desktop Alert Notifications" WFMZ.com. Simply use the "Alert Icon" at the bottom left corner of WFMZ.com to enable or manager alerts.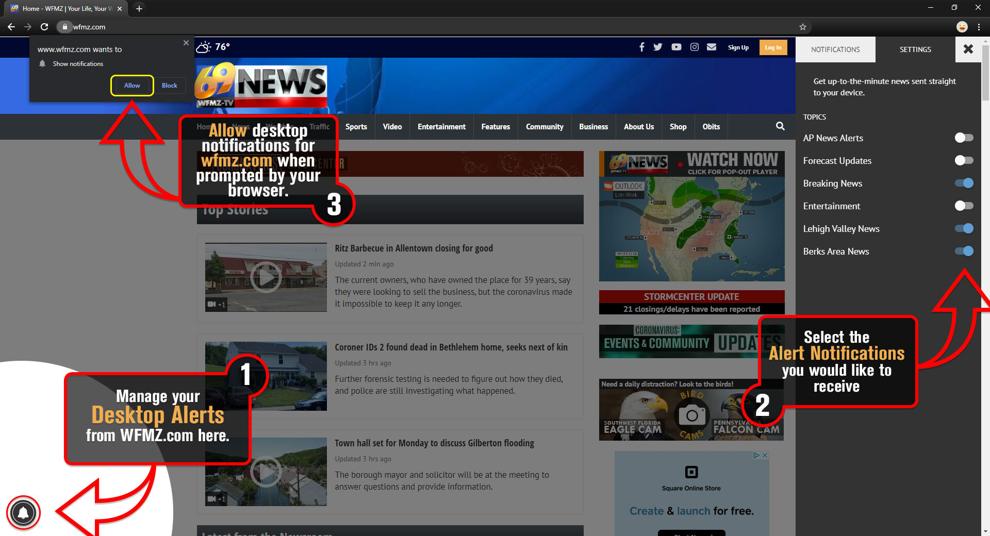 Desktop alerts appear in the bottom corner of your screen when breaking news happens or a topic of interest is published to WFMZ.com.
To enable or manage desktop alerts, click on the "alert icon" in the lower left corner of the WFMZ.com homepage.
Under the "Settings" tab, select the alert notifications you would like to receive.
When prompted by your browser, make sure you "Allow" notifications from WFMZ.com.
If you missed an alert, simply click on the "alert icon" and go to the "notifications" tab.