Traffic Northeast Extension Pennsylvania Turnpike Quakertown interchange pedestrian crash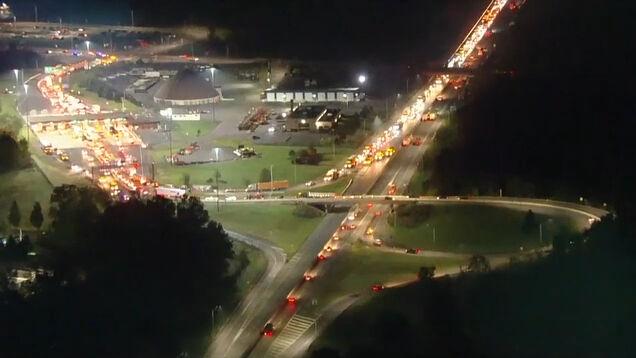 As featured on
An early-morning crash involving a pedestrian caused massive delays for the Thursday morning commute.
The man, who has not yet been identified, was reportedly walking in and out of traffic before he was hit, state police said.
Humidity:

64%

Cloud Coverage:

77%

Wind:

15 mph

UV Index:

1 Low

Sunrise:

07:23:46 AM

Sunset:

06:08:01 PM
Today
Cloudy morning. Sunnier evening.
Tonight
Becoming clear and colder.
Tomorrow
Partly to mostly cloudy and cooler; a spotty afternoon shower.
Get Breaking News, Headlines and Weather delivered directly to your inbox.