FORECAST SUMMARY
Track the rain with our interactive radar.  We also have that interactive radar and its future radar on our 69 News Weather App.
Many of us saw about a half of an inch of rain.
Tonight, the rain is less steady.  Expect a few showers tonight, particularly after 2 AM.
It also gets foggy tonight.
There's one more round of showers Monday morning during rush hour.  Then, the rain ends just after rush hour around 9 or 10 AM. 
By lunchtime, you'll see some sun in the sky, and it's a sunnier afternoon.
But, it's also a colder and windier afternoon.
Monday's one of those weird days where our high temperature happens early in the day.  Philadelphia and the nearby counties get highs in the 50s just before lunchtime.  Berks County and the Lehigh Valley will be in the mid 40s then.  Poconos and Schuylkill County will be in the low 40s.
In the afternoon, all of us drop into the 30s.  Add the wind, and it'll feel pretty cold.
It's cold and windy again on Tuesday with highs in the upper 30s.  Yet, it's a very sunny day.  Enjoy the blue skies.
The skies stay sunny for the rest of the week and through the upcoming weekend. 
On Wednesday, we have a break from the wind and highs are in the mid 40s.
Windy weather closes out the workweek on Thursday and Friday and highs start dropping. 
You're looking at 42 on Thursday, 38 on Friday, 34 on Saturday, and 38 next Sunday.  Clearly, winter isn't over yet. 
At least there's no winter weather in your 7-day forecast.
By the way, February was the second snowiest year on record.  Take a look back at February's weather and the winter so far.
And take a look at what's trending in space and science and these snow rolls seen in the Lehigh Valley yesterday.
DETAILED FORECAST
TONIGHT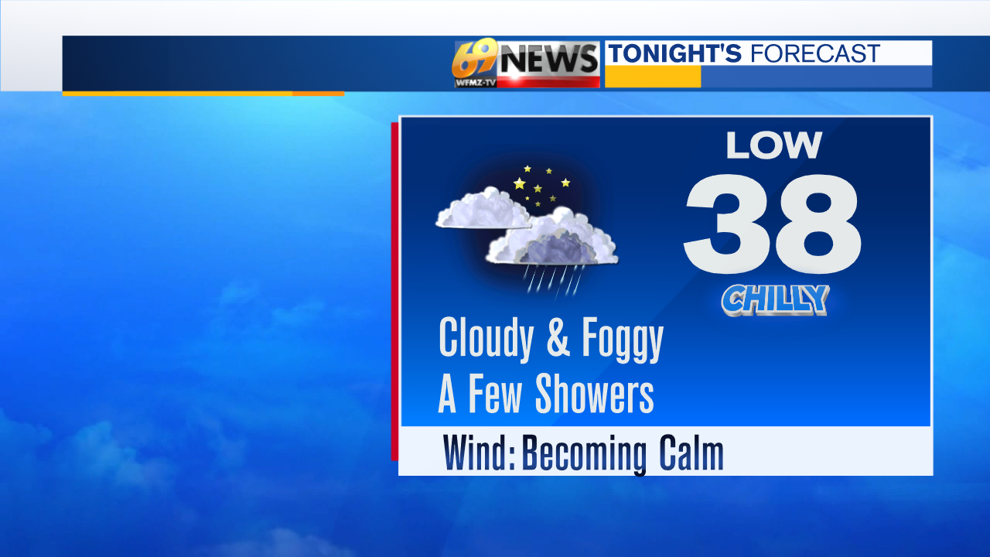 TOMORROW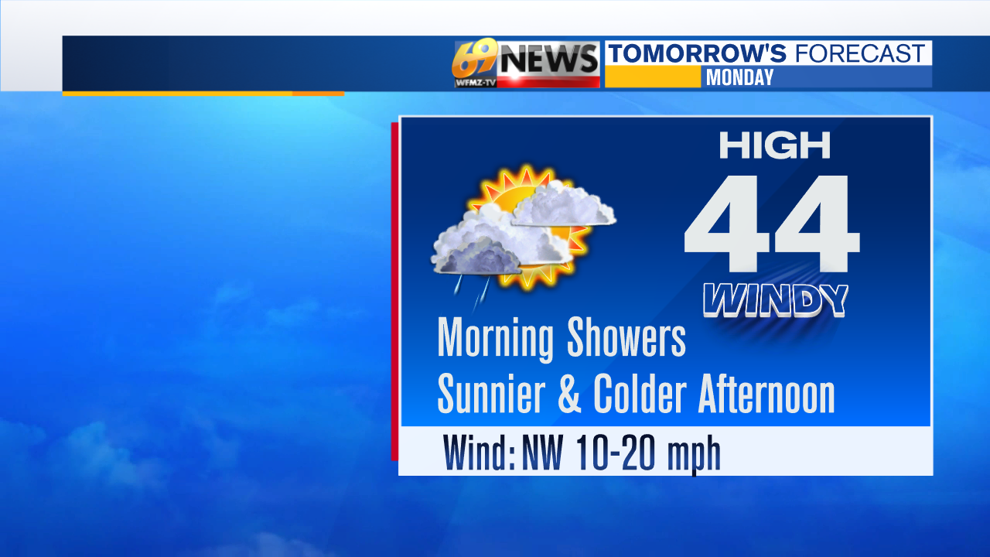 TUESDAY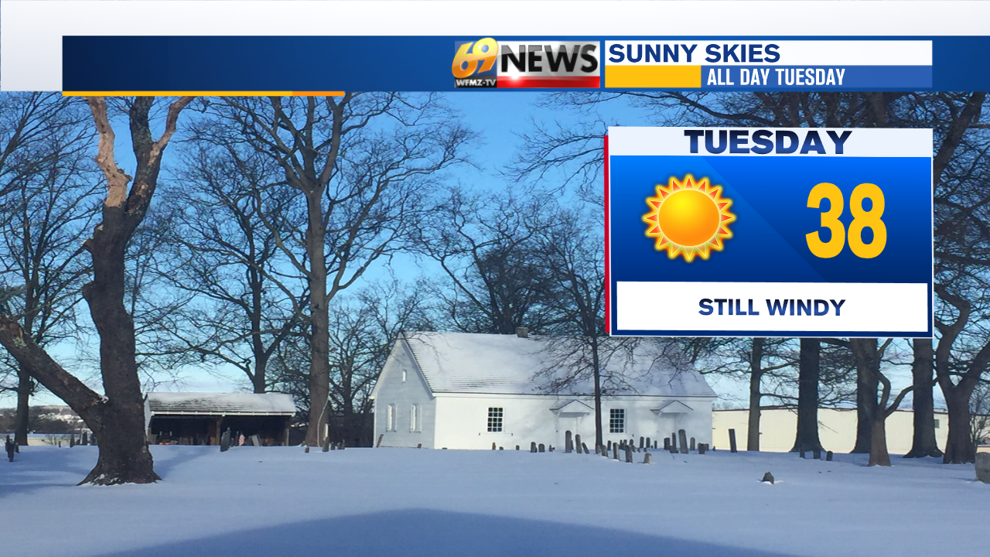 A LOOK AHEAD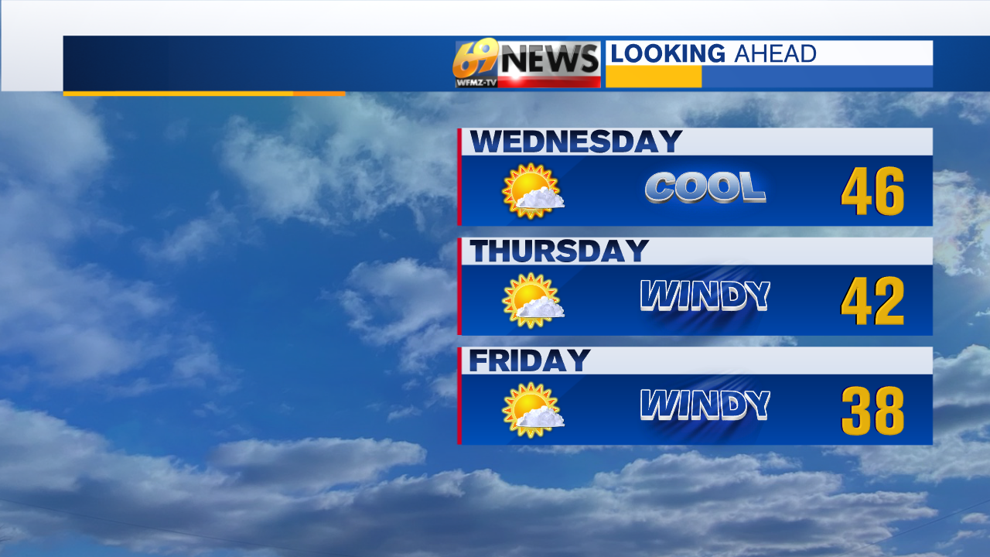 NEXT WEEKEND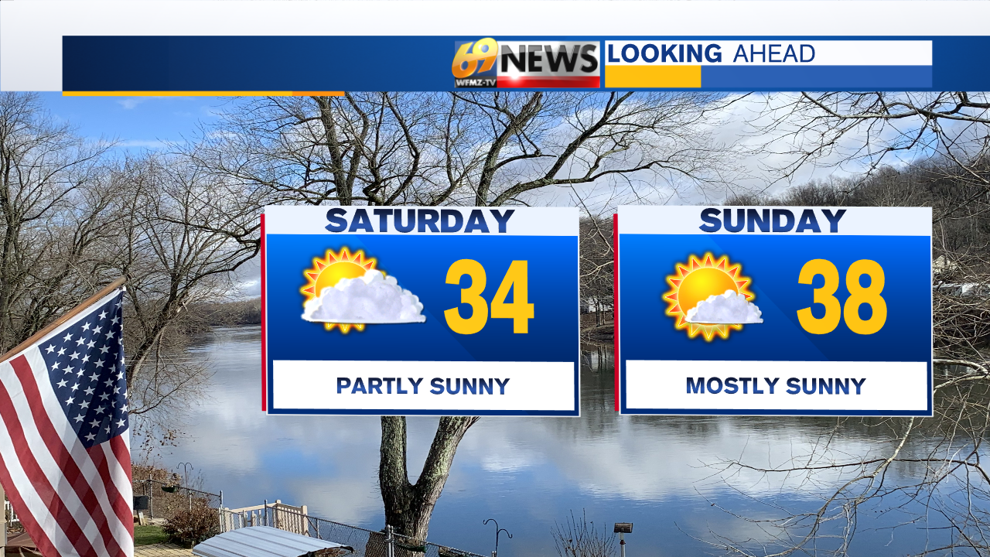 THE WEEK AHEAD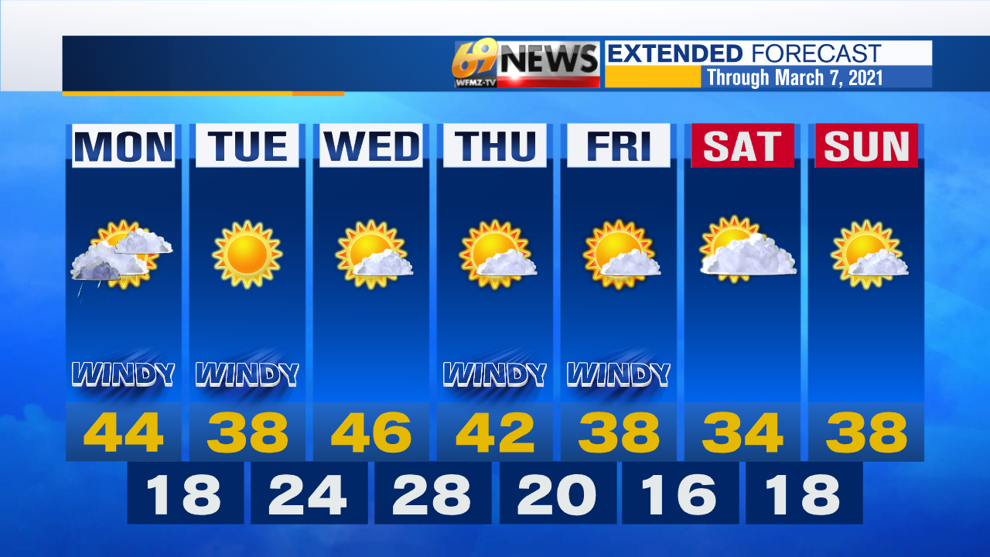 TRACK THE WEATHER: